The threat of cyber attacks has been increasing rapidly.
As per statistics, there are more than 2,200+ cyber attacks happen every single day.
And cybercrime is going to cost the world 10.5 Trillion every single year by the end of 2025.
Looking at this increased risk of cyber attacks, it has become even more important than before to safeguard yourself.
And the best way to safeguard yourself from any cyber threat is by using Antivirus software on your device.
Using Antivirus software will not only protect you fro any cyber attacks but will also keep your computer clean from viruses that might harm your computer's performance.
But there are plenty of Antiviruses available on the market. Which one should you choose?
Don't worry! We've got your back.
In this post, we'll show you, some of the best Antivirus software that you can use to safeguard your computer or laptop device from any vulnerabilities.
So without wasting any further time, let's dive right in.
9 Best Antivirus Software in 2022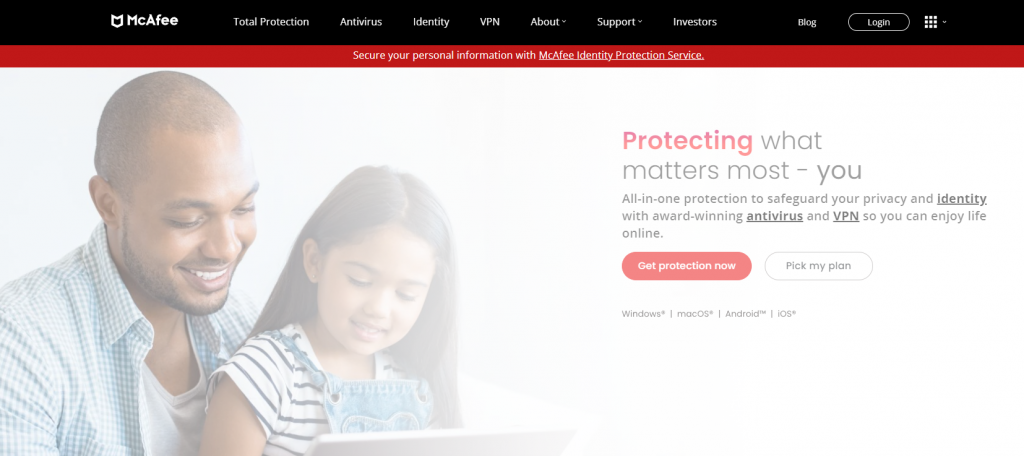 McAfee antivirus plus is an award-winning and one of the most-used antivirus software around the world. 
It will provide you with both online and offline protection to protect your computer against virus attacks. 
Whether you're using Windows, macOS, Android, or iOS, McAfee antivirus will help keep your systems safe & secure.
McAfee software comes with a wide range of security features. It will not only protect your devices but also take care of your financial information, passwords, Wi-Fi connections, and browsing history as well. 
The password manager will help you generate complex passwords, store them, and auto-fill passwords across your devices to prevent unauthorized access to your accounts. 
If your device has already been attacked with a virus, then you should go with McAfee antivirus plus because it offers a 100% guarantee to remove viruses from your devices, or they will give your money back.
Pricing
McAfee antivirus software offers four different plans:
Basic (1 Device): $29.99

Plus (5 Devices): $39.99

McAfee+ premium (unlimited devices): $49.99

McAfee+ advanced (unlimited devices): $89.99
Each plan offers some unique features and comes with different sets of limitations.
Pros & Cons
Pros:
Powerful firewall to block hackers.

Helps to improve system performance using automated tools.

Blocks risky sites and offers you safe browsing.

Generate, store, and manage your passwords. 

Compatible with Windows, Mac, iOS, or Android.
Cons:
There is no special security mechanism for the webcam.

It does not offer anti-theft, backup software, or virtual keyboard features.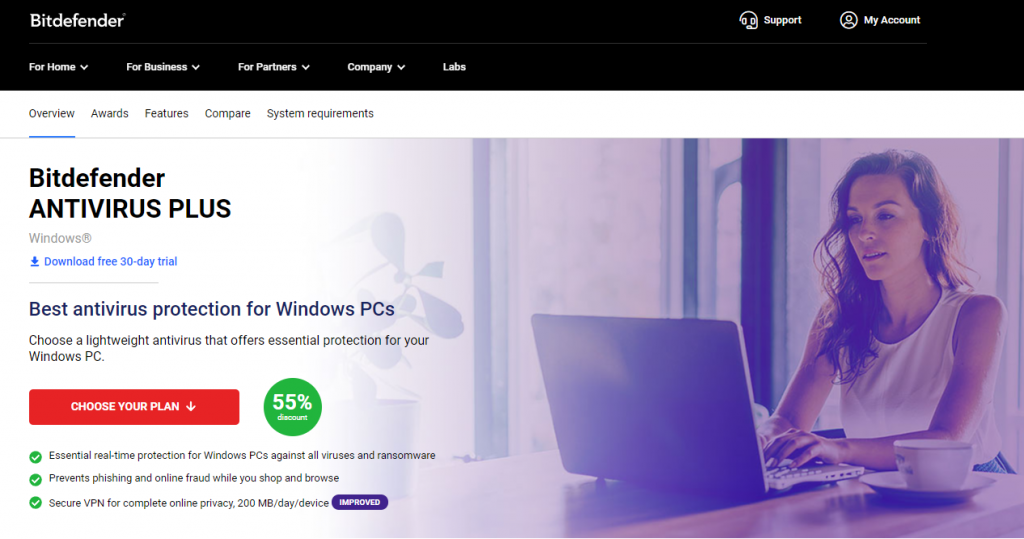 BitDefender antivirus plus is lightweight antivirus software that protects Windows-based PCs.
It uses innovative technologies to detect, prevent and remove viruses, threats, and other vulnerabilities to keep your system 100% safe.
BitDefender antivirus solution is the best-in-market and ultimate protection solution because it focuses on all three pillars of security which are protection, performance, and privacy.
It also offers you high-end protection using the system network threat protection, advanced threat defense, multi-layer ransomware, web-attack protection, anti-theft & fraud, and many more protection mechanisms.
The second parameter on which Bitdefender focuses is optimizing the performance of your devices to improve speed.
It optimizes autopilot, Bitdefender photon, global protective network, game, movie & work profiles, and battery mode to ensure you never have to compromise with your system's speed.
Along with protection and privacy, Bitdefender antivirus software also monitors your privacy.
To maintain online privacy and secure your personal information, it uses Bitdefender VPN, Anti-tracker, safe online banking, password manager, file shredder, Wi-Fi security advisor, and social network protection mechanism.
Pricing
They have flexible pricing options.
You can choose the plans based on the number of devices and subscription year.
For example, if you choose to get the one-year plan for one device, it would cost you $39.99.
Pros & Cons
Pros:
Provides real-time protection to get rid of all viruses and online threats.

Prevent you from online fraud while shopping and browsing on the internet.

Offers complete online privacy through a secure VPN.

It provides you virtual keyboard, a Wi-Fi scanner, a hardened browser, and many more additional features.

To ensure better privacy, it enables a

"do not track"

feature as well.
Cons:
It only protects windows, and to protect other operating systems, such as iOS, you have to buy BitDefender total security. 

It doesn't provide any device optimizer, privacy firewall, and prenatal control features.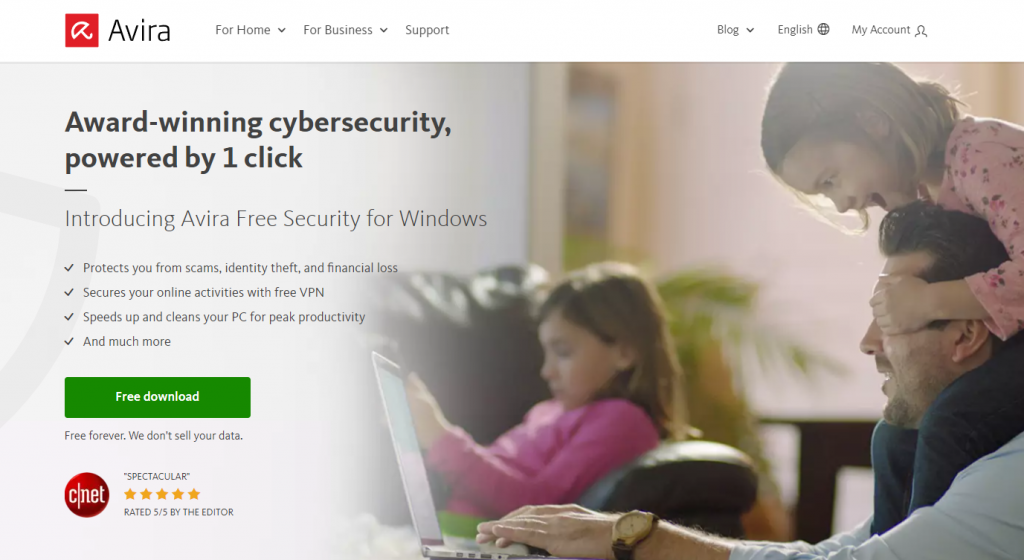 Avira is another award-winning AntiVirus software and trusted by 500 million users all over the globe. It offers a wide range of features to protect your device against any threats and virus attacks.  
It provides powerful antivirus protection that will help to block malicious websites and many other online threats. Avira also offers you a free VPN to provide secure online activities, whether it be browsing, chatting, or emails. 
Do you want to speed up your system along with security?
Perfect! Avira speed booster will improve your PC's performance and help you to speed up your system.  
Phishing is another viral attack, but no need to worry because Avira antivirus will offer you anti-spam protection. This feature will keep you safe from phishing attacks, including covid-19 scams. 
Apart from the above features, there are many more features that come with Avira antivirus software, such as identity protection, firewall, software updates, and PC cleaner. 
It also has a free option that provides you with all security, performance, and privacy essentials at no cost. You can use it on one device only, either a PC or Mac. 
But if you're looking for an all-in-solution for all of your devices, then you should go with Avira prime.
Pricing
Avira has different products and services, and you have to buy them separately.
Here are the pricing of Avira products:
Avira Antivirus Pro (1PC/1Year): $30.99
Avira Internet Security (1PC/1Year): $40.99
Avira Prime (1PC/1Year): $59.99
Pros & Cons
Pros:
It provides a storage & startup optimizer, battery saver, and software & driver updater to enhance your PC's performance.

Password manager, free VPN, and safe shopping will help you to stay safe online.

It also helps to clean your PC to offer you high productivity.

Offers useful extensions for the browser.

Provides extra features for mobile devices.
Cons:
Free versions provide a few essentials only and limited access to VPN (500MB/month).

Only paid versions offer customer support features.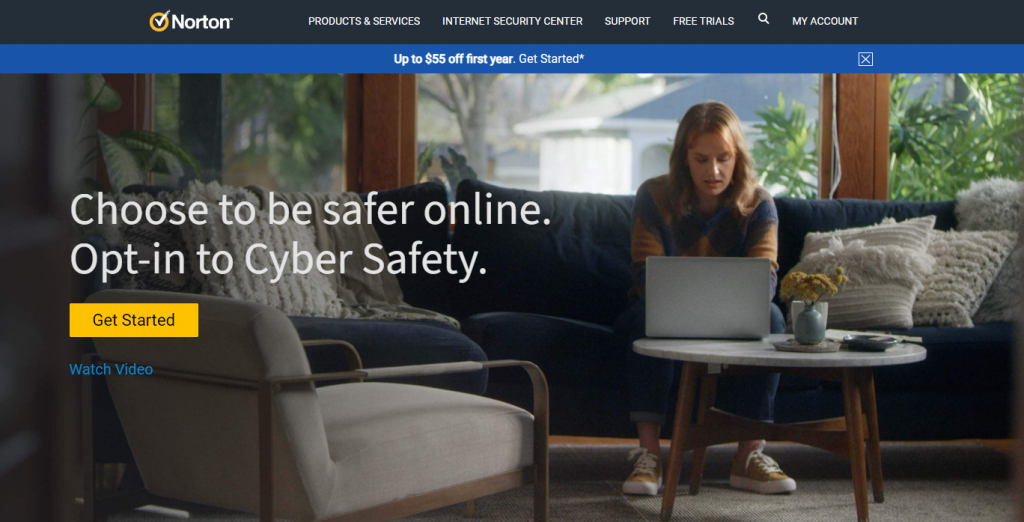 Norton is powerful antivirus software that offers you almost every essential protection tool at a very affordable price. It's an all-in protection tool for devices to keep you safe from threats. 
Over 50 million people across the world trust Norton 360 because it has a proven record of keeping people safe. 
It comes with a long list of benefits such as a firewall, Anti-phishing protection, parental controls, secure virtual private network, privacy protection, cloud backup, and webcam protection for the Windows operating system. 
Norton 360 may also offer many other additional features, which depend upon the plan you're opting for. 
Pricing
Norton has four different plans:
AntiVirus Plus: $59.99
Standard: $89.99
Deluxe: $109.99
Select + LifeLock: $179.99
All Norton plans provide a 60-day money-back guarantee. If you don't like their service, you can ask for a full refund within 60 days of your purchase.
Pros & Cons
Pros:
Provides malware protection along with cloud backup.

Provides Webcam protection solutions.

Offers unlimited virtual private network (VPN).

Provides a 60-day money-back guarantee offer.

24 x 7 customer support for help.
Cons:
System slowdown during the time of the full scan.

It does not offer file shredder and file encryption with any of its plans.

Webcam protection is only available for the Windows operating system.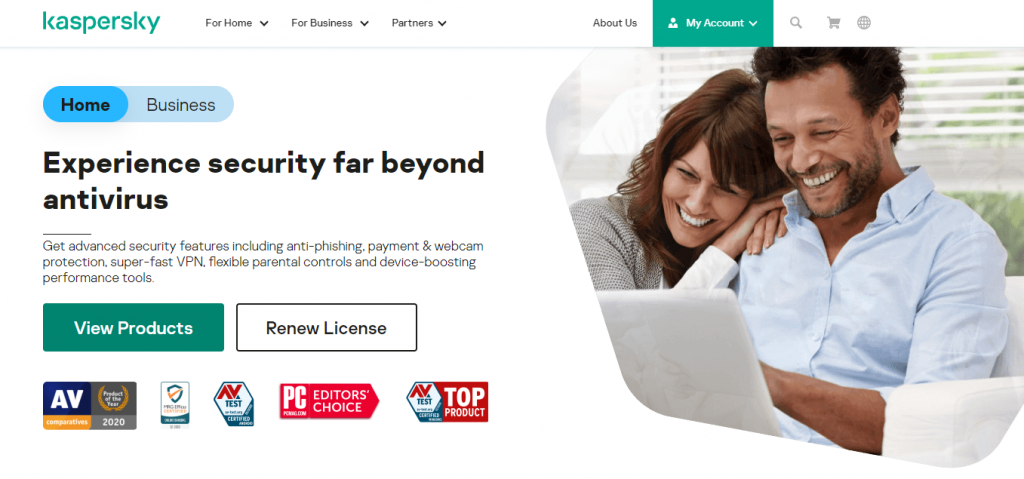 Kaspersky's total security provides all security needs for many operating systems in one product. It provides you high level of protection from hackers, malware, and viruses. 
It uses a triple-layer protection mechanism that includes anti-hacking, anti-virus, and anti-malware solutions to resolve the most common and complex virus attacks. 
Kaspersky total security ensures online privacy and uses various mechanisms such as hiding your IP address, encrypting your data while using public Wi-Fi, connecting you to ultra-private servers, and many more. 
Along with online privacy, it also takes care of your money, identity, and privacy to keep you safe from phishing attacks.  
It also offers kids protection to keep your child safe in the digital world. It tracks, filters, and protects your child's online activities using GPS tracking & alerts, YouTube safe search, website filters, screen time & app usage features. 
Kaspersky total security provides you with a wide range of benefits such as real-time antivirus protection, anti-phishing, payment protection, VPN, performance optimization, ad blocker, private browsing, webcam protection, adult content blocker, GPS child locator, and many more to keep you secure.
Pricing
Kaspersky has three different plans:
Kaspersky Standard: $16.99/year
Kaspersky Plus: $18.99/year
Kaspersky Premium: $19.99/year
And all of their plans come with a 30 days money-back guarantee.
Pros & Cons
Pros:
It provides tons of additional features to boost security.

Malware protection is top-notch.

Multi-layer protection mechanism to keep your data, money, and privacy safe.

Special solutions for the kid's protection.
Cons:
It offers limited VPN usage, i.e. up to 300 MB per day.

Your system should meet the minimum requirements to use it.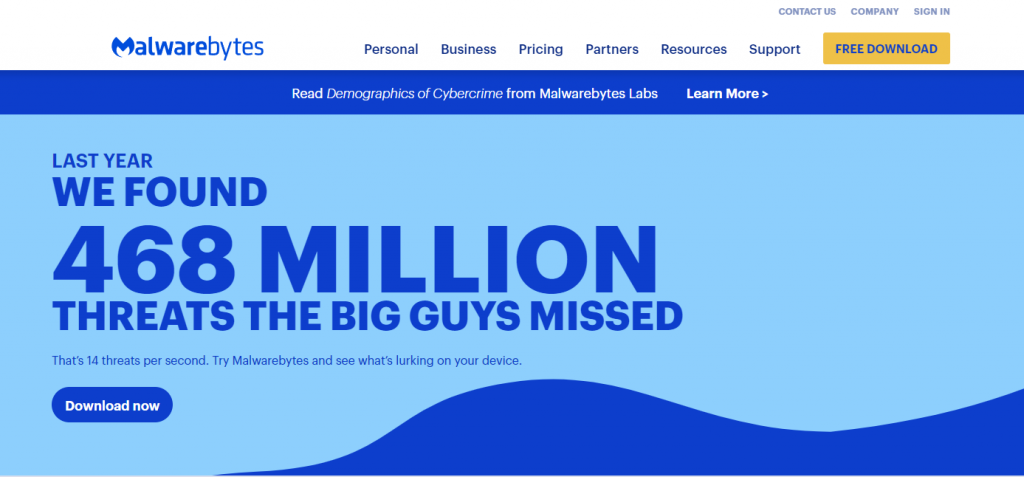 Malwarebytes is another great antivirus software, and it protects personal computing devices and businesses as well. They claim to detect and remove over 20 million threats every single day.
If you're owning a small, midsize, or large enterprise, then you can pick Malwarebytes business plans which provide your enterprise-grade protection and remediation. 
Otherwise, you can simply choose one from malware personal plans to protect your home computers and devices. 
Malwarebytes use cybersecurity technology to detect and remove viruses, malware, and other threats within seconds. Its real-time protection feature works 24 x 7 to keep you safe from hackers and viruses.
It uses a next-gen VPN which provides much better privacy, security, and speed as compared to older VPNs.
It offers device security for many devices, but VPN services are only available for Windows operating systems as of now. You can protect 1 to 5 devices based on your malware personal plan. 
Pricing
Malwarebytes has three plans:
Premium (1 device): $3.75 per month
Premium (5 devices): $6.67 per month
Premium + Privacy VPN (5 devices): $8.33 per month
And all these plans include 60 days money-back guarantee.
Pros & Cons
Pros:
Removes malware, and ransomware within seconds.

Provide real-time protection to keep your system safe.

Offers protection solutions for both personal and business use.

Offers a 60-day money-back guarantee to you.

Provide opportunities to lock in the same price for the next renewal.
Cons:
VPN services are not available for each plan.

The free version provides limited features only.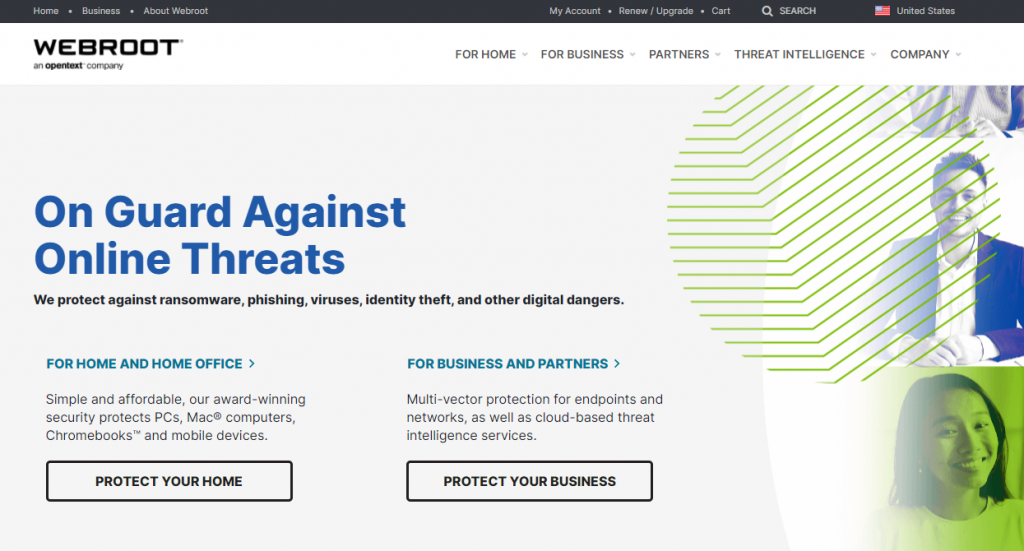 Webroot antivirus is full-scale antivirus software that can protect up to 3 devices at a very affordable price rate. It focuses on providing complete protection and keeps you safe from new threats, cybercrime, and crypto-jacking. 
Webroot won't interrupt any of your actions during scan time because it takes only 20 seconds to check your computer against viruses and threats. Hence, it offers you 60x faster scan time as compared to other antivirus software. 
Webroot software doesn't take up space in your computer because it uses the cloud to store malware definitions instead of directly storing them on your device. 
To provide you safe online environment, Webroot antivirus provides an identity shield that protects you while browsing, banking, and shopping on the web. 
Webroot antivirus provides a bundle of security features such as identity theft protection, secure browsing with real-time phishing, lighting fast scans, and web scan protection.  
Pricing
Webroot Antivirus has four different plans:
Basic (1 device): $23.99
Internet Security Plus (3 devices): $35.99
Internet Security Complete (5 devices): $47.99
Webroot Premium (5 devices + 1 identity): $77.99
It offers you a 70-day money-back guarantee. In case if you don't like it, you can return within this period to get your money back.
Pros & Cons
Pros:
Ultra-fast scanning without interrupting your actions.

Don't take space in your system.

Protects your webcam from hijacking.

Provides advanced features to protect you from hackers and virus attacks.

Offers you a 70-day money-back guarantee.
Cons:
Provide limited lab data because of unusual detection techniques.

It does not include a firewall for the mac operating system.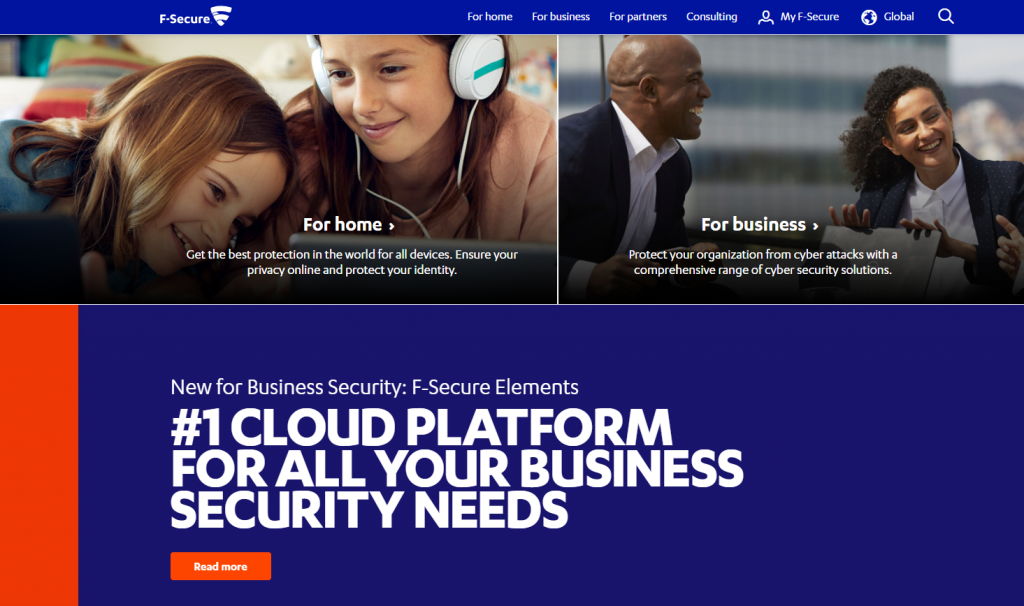 F-Secure is a virus scanner and holds 30 years of experience in protecting devices against viruses. It keeps all of your devices protected from viruses and malware whether it be Windows, Mac, iOS, or Android.  
It uses advanced detection and removal techniques to keep your devices safe from all ranges of threats. Along with viruses and malware, F-Secure protects you against infected e-mail attachments and spyware. 
You can easily install F-Secure within a few mouse clicks and it will start scanning your devices against threats without slowing down your computer. 
Virus protection, automation updates, malware removal, and safe usage are the most popular features of F-Secure antivirus software. 
It offers 4 different products for protecting your devices, you can explore and compare all these products to decide which one fits best for you. 
For all products, it offers you free customer support to provide complete help and a 30-day money-back guarantee offer. 
Pricing:
As mentioned, F-Secure has four different products, and you have to purchase them separately.
The pricing starts from $59.99 and goes upwards of $99.99 depending on the product.
Pros & Cons
Pros:
To add an extra layer of privacy, it allows you to choose a virtual location under F-Secure Freedom and F-Secure total product.

It also offers security and protection tools free of cost.

Offers personal VPN, banking protection, and browsing protection under the F-Secure total plan.
Cons:
Only a few features are available in the basic plan.

Doesn't offer a webcam protection feature in any of its plans.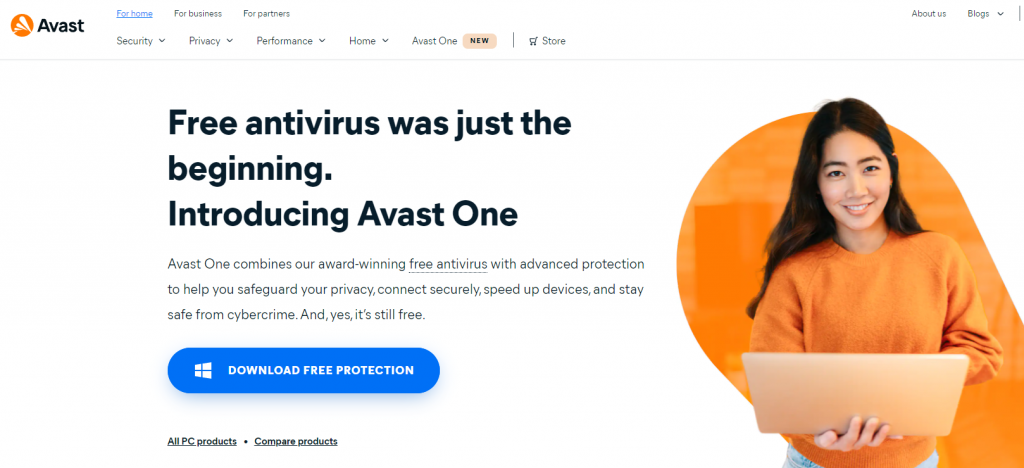 Avast is a free award-winning antivirus software, and millions of people are using it all across the world. It provides protection solutions to a range of users, whether you're looking for a home, business, or partner solution. 
Avast antivirus software has a sturdy base of users, i.e. 435 million users, and every month it blocks over 1.5 billion threats to keep your devices safe.
Avast premium security offers you ultimate protection solutions for all your devices against viruses, ransomware, Wi-Fi vulnerabilities, and many more threats. 
The free version is also offering quite amazing protection features to you. But if you want high-end security and no risk, then premium security and the ultimate product can easily fit into your requirements. 
With their premium version, you can protect up to 10 devices, and these plans offer you highly advanced features like permanently shred all sensitive files, webcam protection to keep you safe from hackers, an advanced firewall to maintain data security, options to run suspicious apps safely, and block fake sites to provide you best shopping experience. 
With an avast ultimate plan, you will get more freedom to keep your devices protected because it provides avast cleanup, Secureline VPN, and anti-track features.
Pricing
Avast has two plans:
Avast One (up to 5 devices): $8.33/mo
Premium Security (up to 10 devices): $8.33/mo
Pros & Cons
Pros:
It offers Wi-Fi scanning to protect your devices while using a public network.

You can easily customize its interface and appearance as per your style.

Provide an extra layer of ransomware security even in a free version.

It provides a 30-day money-back guarantee.
Cons:
For email scans and hardened browsers, you need to buy a separate tool.

A password manager is no longer available.
Conclusion

 
You might think, do I really need antivirus software because I haven't faced any security issues so far?
Thousands of cyber attacks happen every single day, and if you want to secure your personal information, privacy, and data from hackers, then no matter what, you have to start using AntiVirus software.
Some viruses will not directly affect your system, but they will open doors for the most harmful viruses, which lead to huge losses. 
So, if you don't want to take any risk, then you should go ahead with choosing the best antivirus software to provide a security shield for your devices. 
Are you already using any Antivirus software on your device? Let us know in the comments below.