Founded by Kevin Systrom and Mike Krieger on October 6, 2010, Instagram has 1.386 billion active users across the globe as of 2021 demographics placing it among the top 4 social networks worldwide.
With a huge number of audiences following the negative energy which is a threat to young/ teenage minds, this might make parents concerned about their child and make them delete their Instagram account for a specific time interval so that they could focus more on growth.
Another reason that leaves you with no option other than deleting your Instagram account is getting hacked unless you're not logged out of your device and, at the same time, have not enabled two-factor authentication for your profile.
Apart from that, another reason that could not be avoided is "Scrolling Paralysis," where you continue to scroll mindlessly for long hours and not consume anything useful. You can choose to experience social media detox for a few weeks or days, or maybe months.
Whatever your reason might be, if you want to delete your Instagram account but don't know actually do it, this post is for you.
In this post, we're going to show you how to delete an Instagram account permanently from your mobile or desktop device.
Is There Any Difference Between Deactivating And Deleting An Instagram Account?
If you choose to delete your account permanently, all your data will be lost, and you cannot recover your personal data, such as your pictures with the number of likes, comments and follower count.
And you won't be able to recover your account in any way, no matter how hard you try.
If you wish to take a break and go on a social media detox, then you might want to deactivate your account temporarily, which will then restrict your followers from reaching out to you. You can always reactivate your account with your username and password.
Deleting your account on Instagram is permanent and final, which is why Instagram recommends disabling it.
How to Save Your Instagram Account Data Before You Permanently Delete it
Deleting your Instagram account is a big step in itself, losing everything you worked for your profile might be a great concern for you. The good news here is that you can always save your data before you permanently delete your Instagram account for future reference, even if you think you'll never need it. 
Instagram retains your profile information even after you delete your account. Once your Instagram account is deactivated, you can use your smartphone to log into the Instagram app. If you are not logged in to Instagram from the web, you will be prompted to log in again if you have not deleted your account from the app.
Below are the steps you can follow to download your data:
Step 1. Open your Instagram app and visit your profile
Step 2. Find the three lines on the top right corner of your profile and move to Settings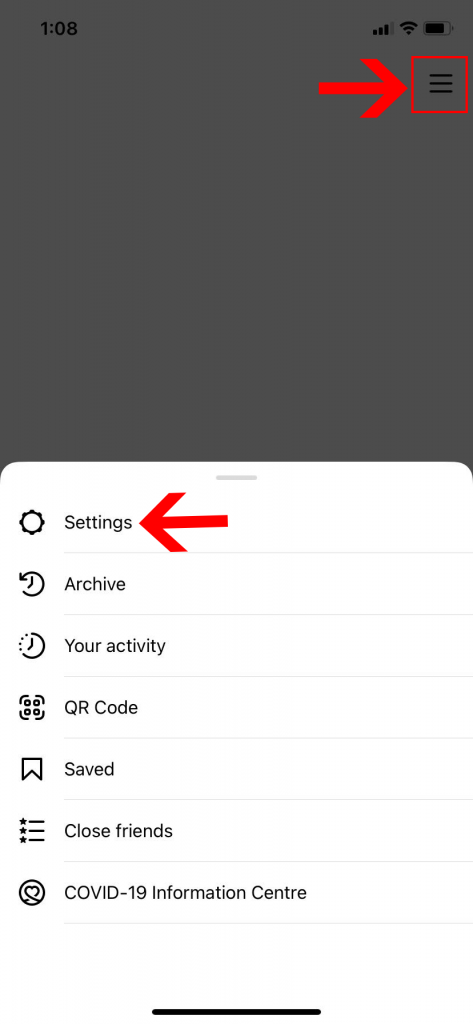 Step 3. Find "Security" from the settings menu and choose the "Download Data" option.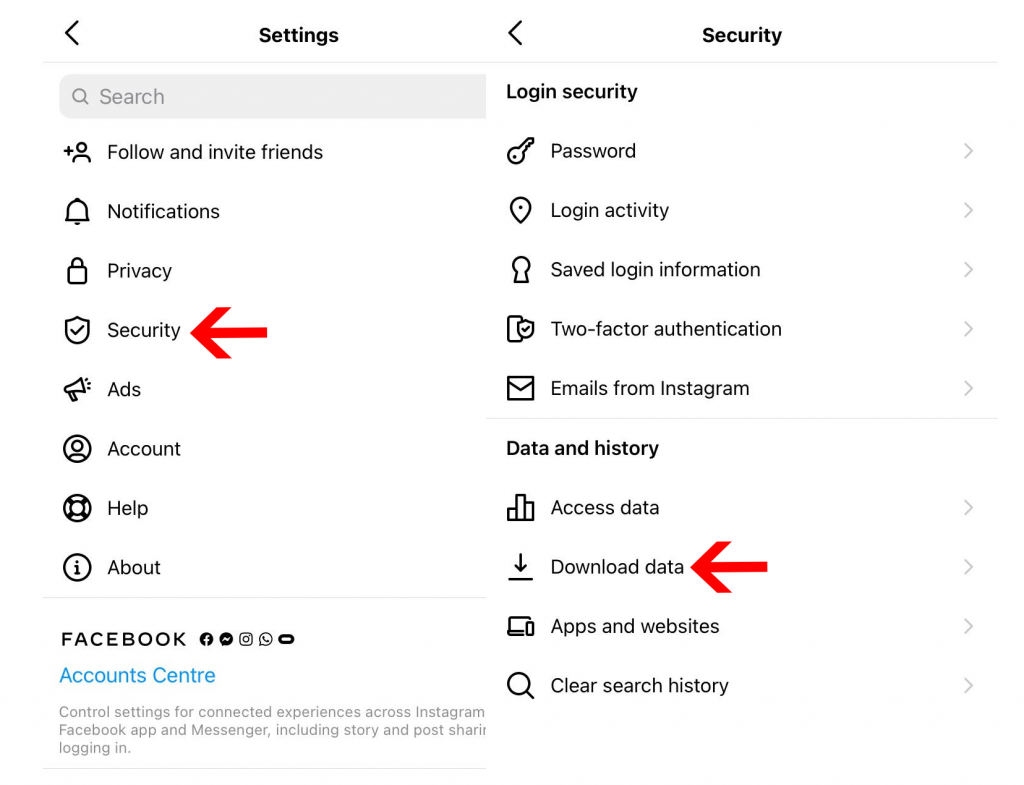 Step 4. Enter your email address and select Request Download.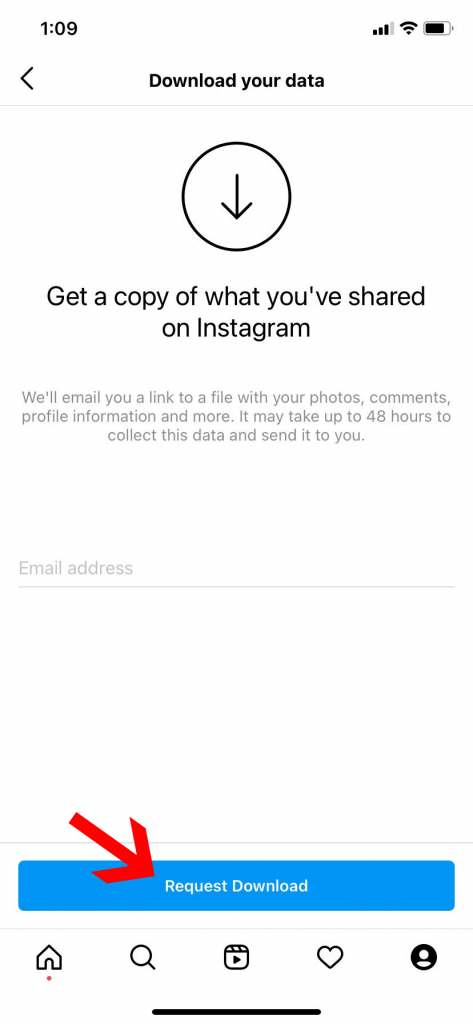 You will receive a copy of all the requested data on your email address within 48 hours.
How to Delete Your Instagram Account Permanently From Your Mobile or Computer Device?
Just in case, if you are aware of worldwide trading of data through online services you would definitely want to stop sharing your data for free, in such case you can delete your Instagram account, but if you just want to take a break from the social media platform (which may seem difficult given the addictive nature of Instagram), you can temporarily disable it which we have got you covered in this blog post with step by step process in next section.
To permanently delete your Instagram account follow along with the steps mentioned below:
Step 1. Log In to your Instagram profile on a browser, either mobile browser or desktop. Unfortunately, you can't delete your account through the app.
Step 2. Open a special "Delete your Account" page on your browser through Instagram Help Center.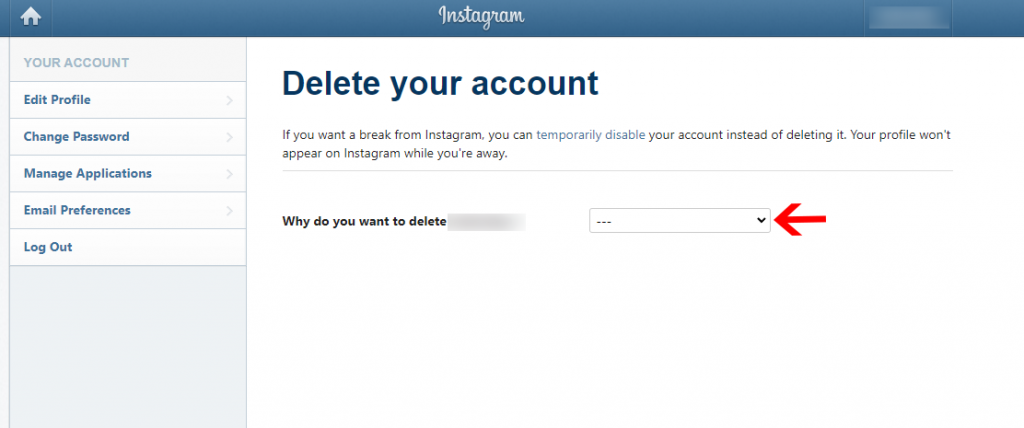 Step 3. Choose the reason to delete your account, and move ahead.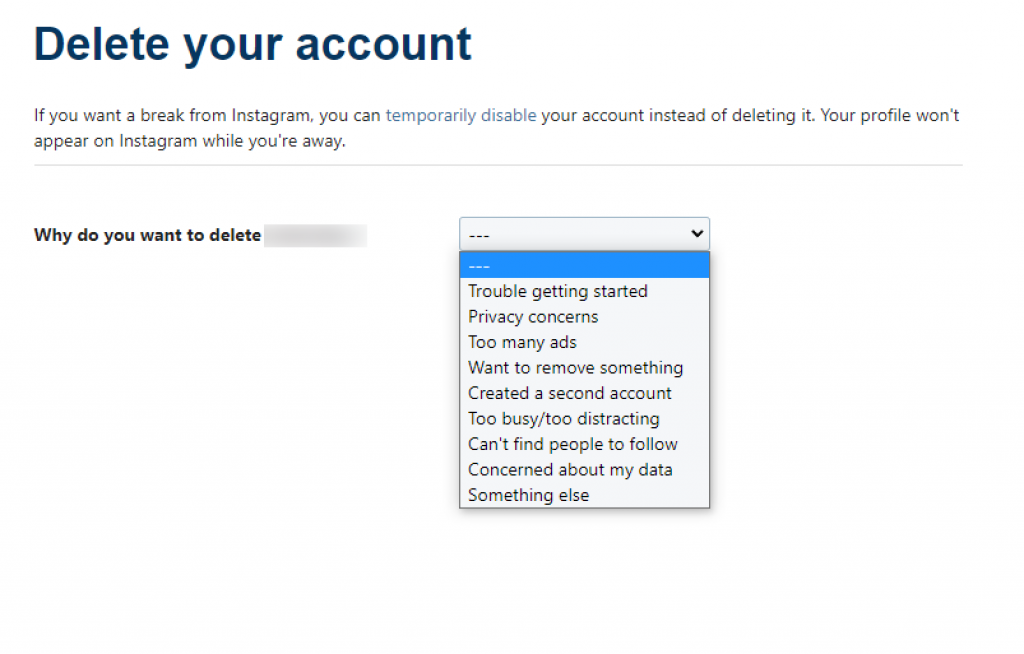 Step 4. You will be asked to enter your password to make sure it's you.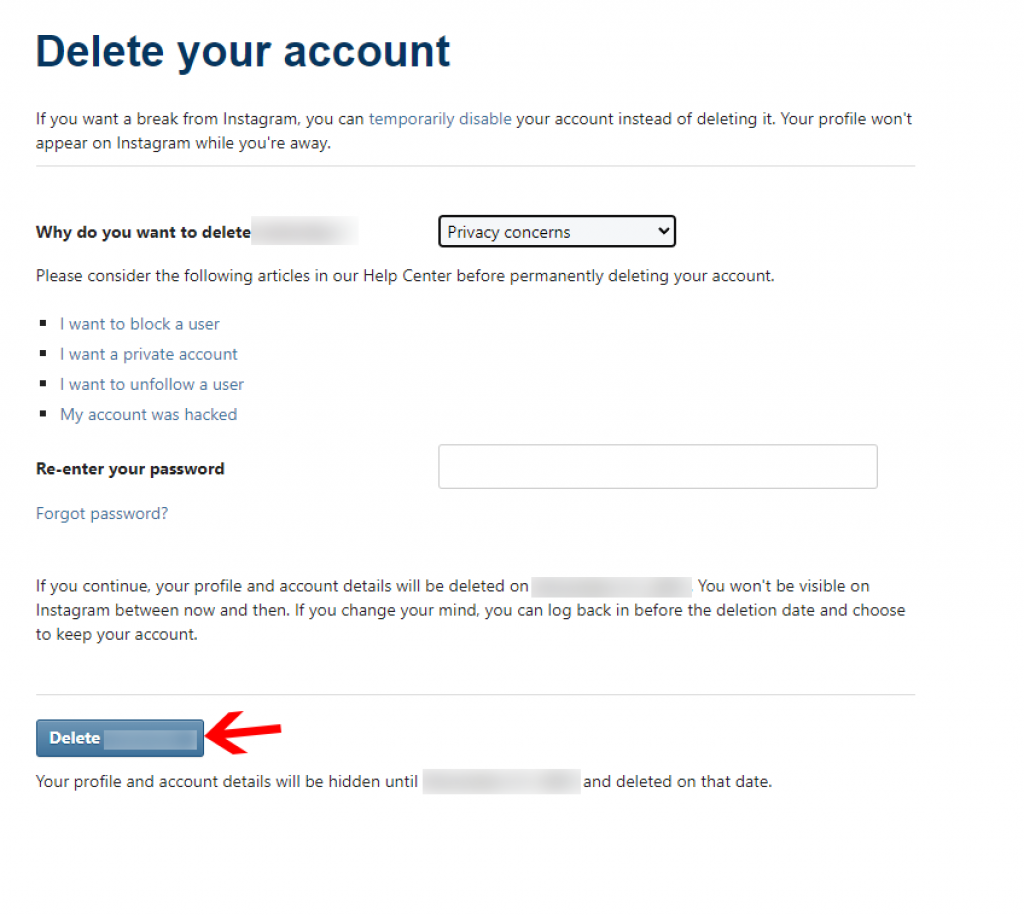 Step 5. You can then finally select the "Delete" button.
How to Temporarily Disable Your Instagram Account
Deactivating your account is a temporary process that automatically hides your profile details, photos, posts, comments, and other activities among your friends and followers till you decide to reactivate your account.
If you wish to take a break from Instagram and spend some "ME TIME," follow the steps mentioned below:
Step 1. Log in to your Instagram profile on a web browser or in google chrome (for android users).
Step 2. Open your profile from the top right corner.
Step 3. Choose settings, then select "Edit Profile".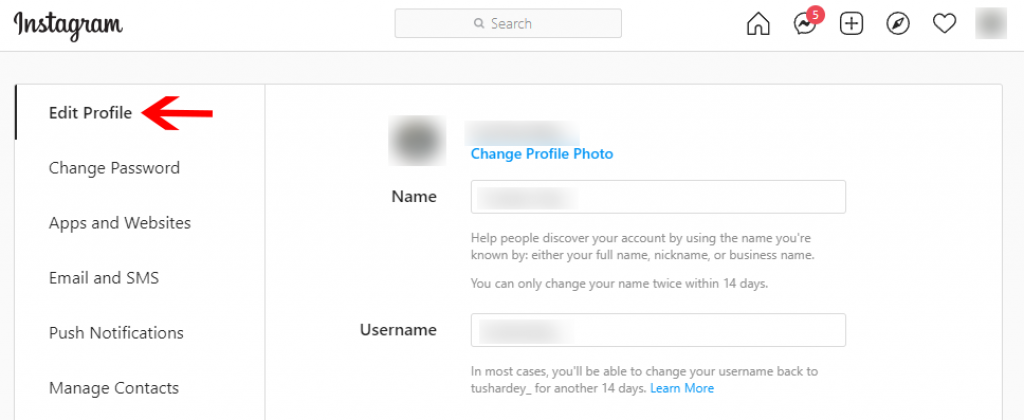 Step 4. Scroll down below and find "Temporarily disable my account".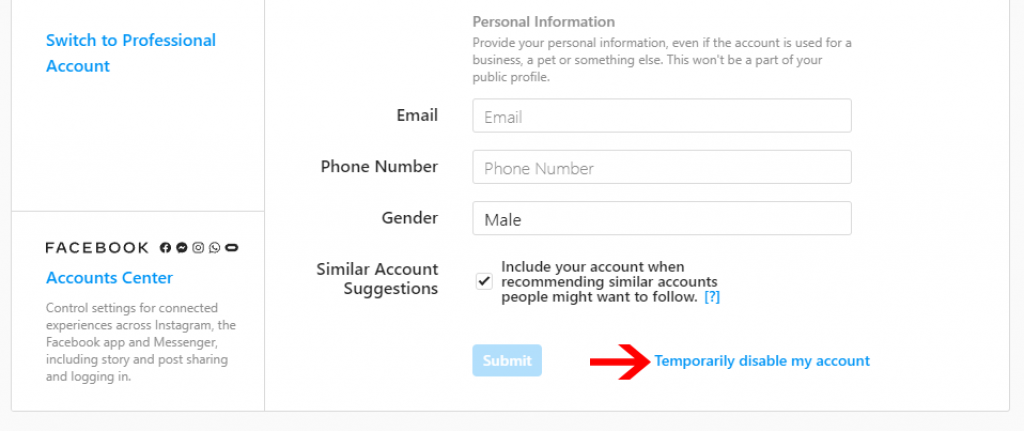 Step 5. When prompted, choose why you want to disable your account and enter your password and confirm that you want to disable your account temporarily.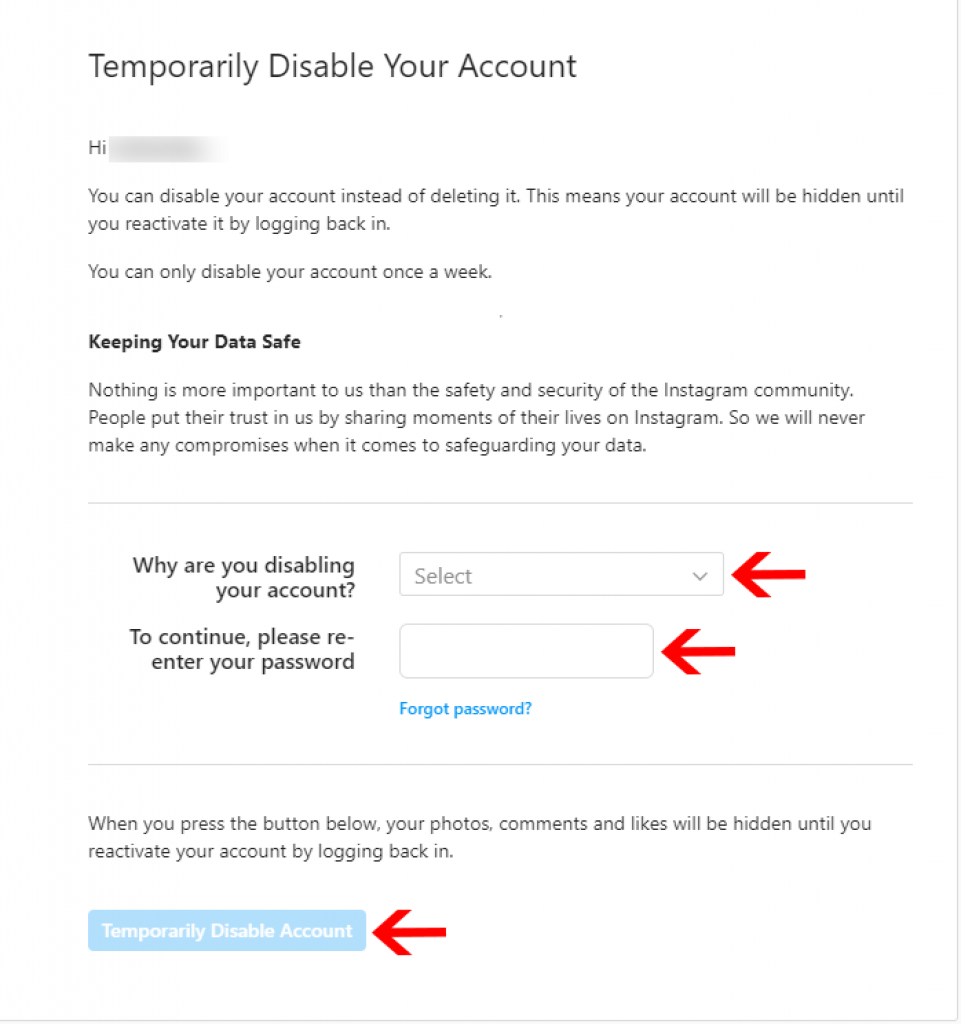 Step 6. Click the Disable Account button, and remember you can disable your account only once a week.
Step 7. Once you have your account, you no longer need to deactivate it or change your username and email address (you can change it in your account settings at any time).
How to Re-activate Your Disabled Instagram Account
To recover your disabled account, you can always log back into your account with your respective username and password.
Open your Instagram App

Enter your username and password

Hit Login button
However, keep in mind that if you've deleted your Instagram account, you'll no longer be able to re-activate your Instagram account again.
In that case, you have to create a new account from scratch.
How Long Does Instagram Take to Completely Delete Your Account
Instagram notes that it can take up to a month for your data to be deleted. Once deleted, you can't retrieve your account again, but you can access your account information for up to 30 days. After that, all your personal information stored inside Instagram will be deleted permanently.
So, basically, it takes almost 30 days to actually delete your account, making it impossible to access or retrieve the information back again.
Conclusion
In this blog post, we explain how to delete your Instagram account, and along with that, we've also shown you how to disable and re-activate your account. 
If you want to try life without Instagram, disable your account for a while and see if it's a good option for you as it's totally free. 
That's a good practice to perform in this world of social media and distractions.
Have you ever deleted your Instagram account? Let us know in the comments below.