Years ago, when you thought of buying a computing device, you had options such as a laptop, desktop, or MacBook, but now you got one more option i.e. Chromebook.
By look-wise, both Chromebook and laptop look almost similar, but do they actually work similarly?
Obviously not! If we see from a technical perspective, then both Chromebook and laptop are considered as laptop and they have plenty of the same features too. 
But they have multiple distinct features as well that make them unique from each other.
Excited to know how Chromebooks differ from a laptop?
Or confused between which one to choose?
No worries! You have landed in the right place. Here we are going to address all these questions.
Our detailed guide on Chromebook Vs laptops will give you a clear idea about their differences and assist you in deciding which one is best for you.
With no further delay, let's deep dive into the side-by-side comparison of Chromebook and Laptop.
Chromebook Vs Laptop
Ultimate Comparison
Support 3rd Party Softwares
Great for light tasks
Great for heavy tasks
Chromebook Vs Laptop: What's The Difference 
Chromebooks are a new type of budget-friendly laptop that works on a Chrome-based operating system instead of Windows or Mac OS.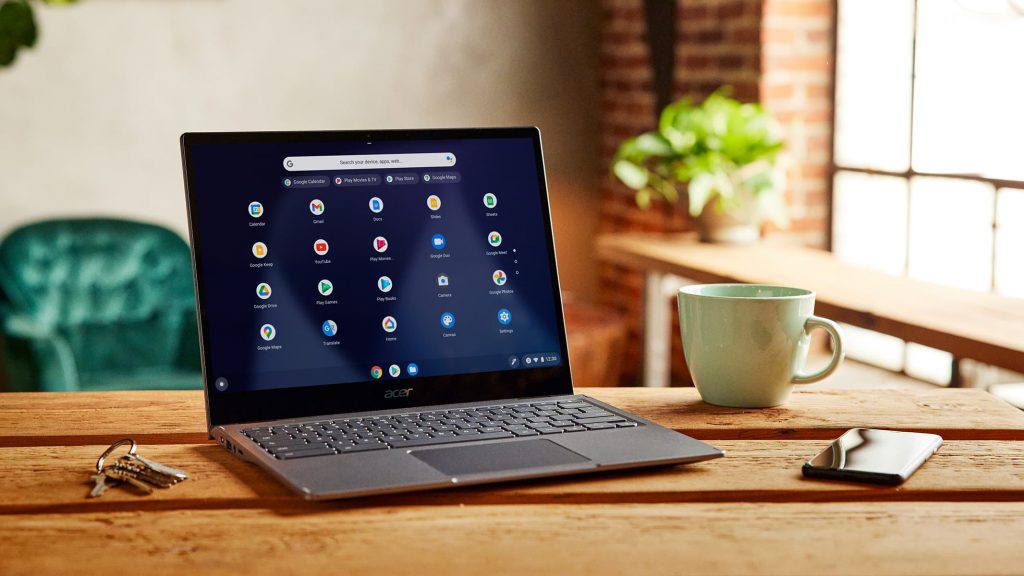 It uses a chrome browser as a primary user interface, so if you have experience with chrome browser, then you will not face any difficulties while using its interface.
There is no heavy processing system, and that's why Chromebook is very lightweight and available to you at a very affordable price rate.
Chromebooks are mainly designed for online usage and come with built-in Google applications such as Gmail, Google Drive, Docs, and YouTube. If you want more applications then you can install applications from the chrome web store and google play store.
But if you want to run local programs or software, then you can't do it with Chromebooks.
On the other hand, the laptop is a portable personal computer that has all the abilities of a full-sized computer and you can carry it with ease.
Traditional operating systems control laptops, such as Windows or Mac, and it makes laptops more capable and allows you to run any sort of program and application.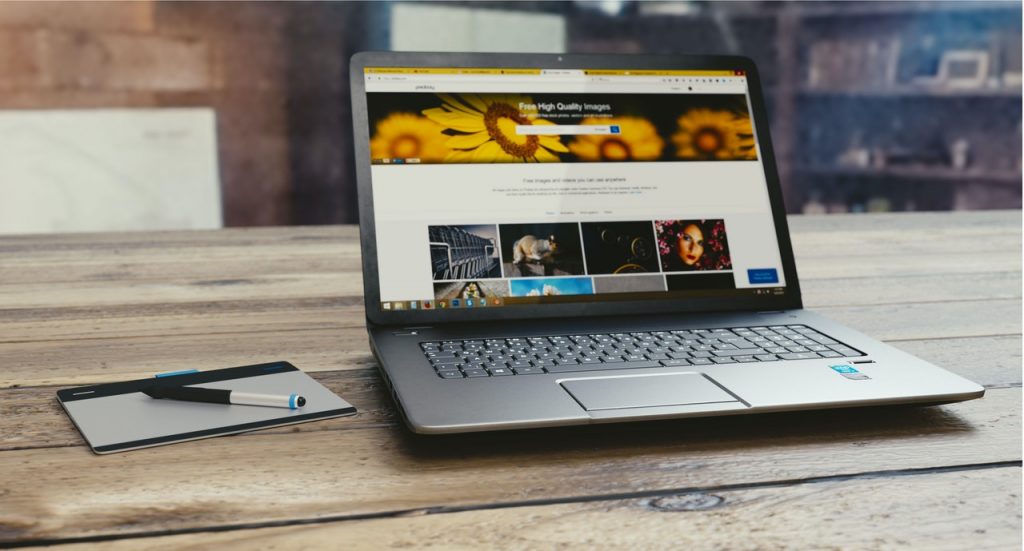 It uses a heavy processor and a lot of RAMs are also used to perform heavy tasks more efficiently, so laptops come in wider sizes as compared to the Chromebooks.
Now you have the basic idea about what Chromebook and laptop are, and to sum up, both are considered laptops, but they serve different purposes.
Let's compare Chromebook and laptop in detail and have a look at each parameter such as portability, performance, keyboard, storage, security, and battery life.
Portability
Both laptops and Chromebooks are portable, which means you can carry them easily and use them anywhere on task, at the coach, or while traveling with no complications.
If we compare the size and weight of these two, then Chromebooks are lightweight and thin as compared to laptops, so you can more easily carry them with ease. Its chrome-based OS makes it lightweight and thinner.
But, the laptop uses a heavy processor and larger RAM to perform tasks effortlessly and smoothly.
No doubt ultra-lightweight laptops are also available in the market. But for that, you need to spend a huge amount of money. While Chromebooks are lightweight and also available at a cheaper price. 
Battery Performance
A Chromebook lasts longer because of two main reasons. First, it is not occupied with the heavy processor, graphic card, hard drive, or SSD that consumes lots of battery.
Second, its Chrome OS is lighter and requires less energy. So Chromebook can last for the whole working day. 
In the case of a laptop, a powerful processor and operating system require more energy as compared to Chromebook. But if you go with highly efficient laptops or MacBooks, then they will provide you longer battery life but for this, you need to spend more money.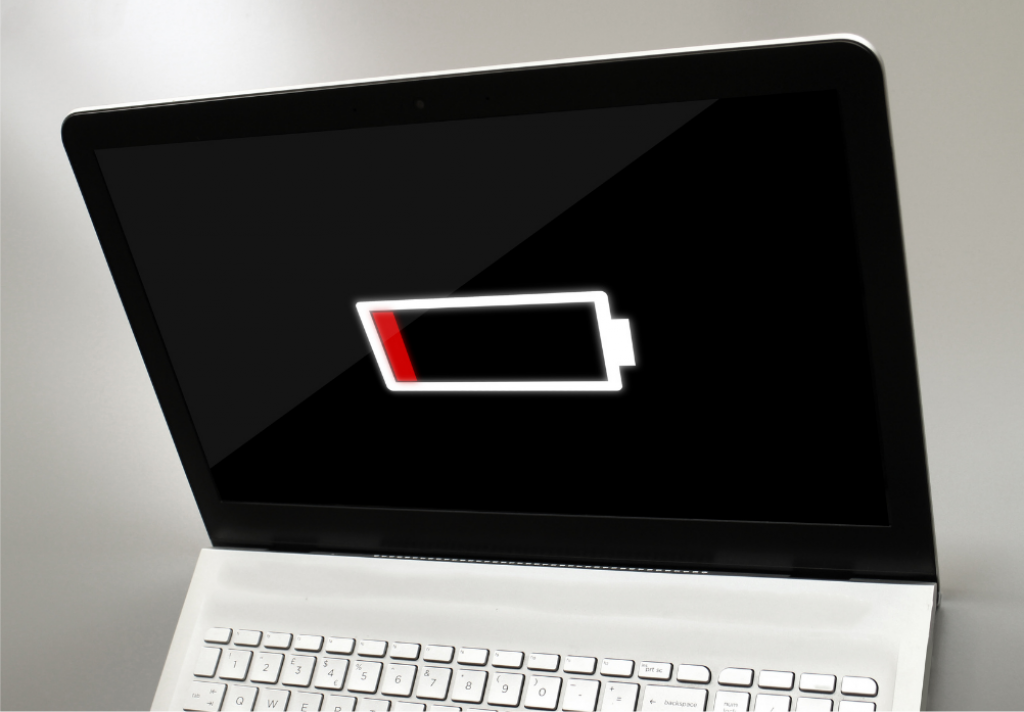 How much battery a device is consuming is also depends upon what sort of tasks you are performing with it. 
If we compare battery life from a general perspective, then a Chromebook costs you less and provides you with longer battery life at a very economical price.
On the other hand, the general affordable laptop drains more energy and needs to recharge quickly as compared to the Chromebook.
Performance
How well a device performs depends upon many factors, such as specifications and workload.
If we consider the same specifications for Chromebook and laptop, then Chromebook will provide you with a smooth experience and outstanding performance for basic tasks, and credit goes to its lightweight operating system.
But for heavy tasks, it will not give you a convincing performance. So, Chromebook is not a good option for gaming, animation, video editing, and photo editing. 
On the other hand, a powerful laptop can give you a high-end performance while performing heavy tasks. You will get a smooth experience while browsing, gaming, video, and photo editing.
Chromebooks boot, open apps, load pages, and switch off quickly, but not meant to provide you with a high-end experience for the heavy tasks. While the laptop is a full-featured device and allows you to perform any sort of task effortlessly, and provides you with a remarkable experience.
Keyboard and Touchpad
The Chromebook keyword differs slightly from the laptop keyword. On the chrome keyboard, you will get a search or launcher button instead of a capslock. You can use the search button to browse anything on the internet. 

But as there are no caps lock buttons, so how will type a letter in capitals?
For this, you can use shift along with the letter that you want to type in the capital.
Chromebook is based on Chrome OS, and there is no Windows operating system. So the window button that comes with every windows-based laptop does not come with a Chromebook keyboard because there is no need for it.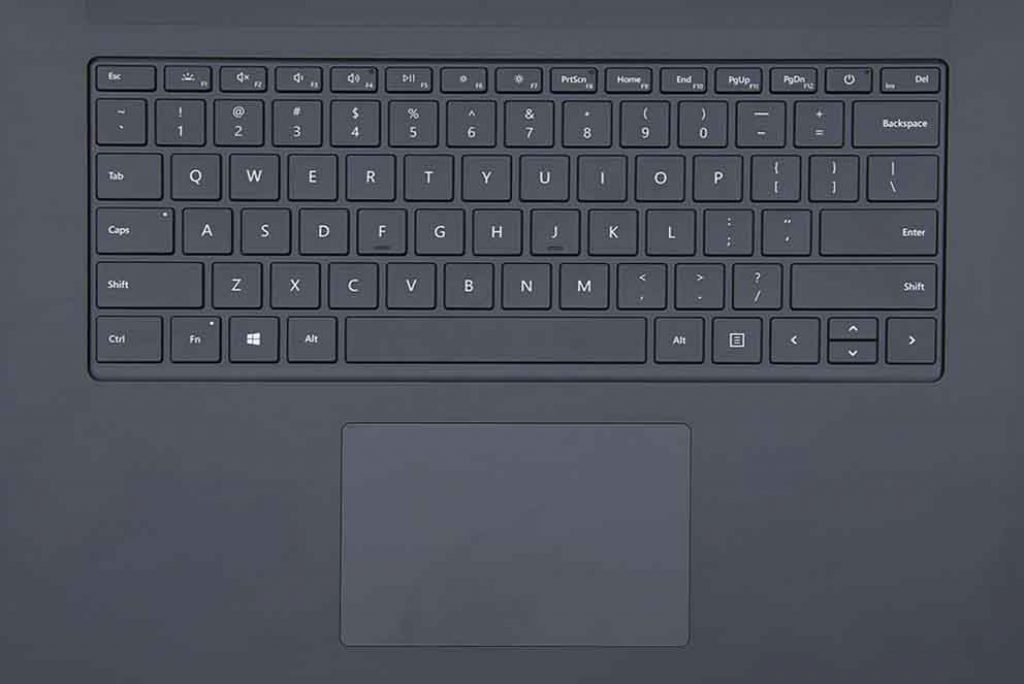 Instead of the window button, on Chromebook keyword, there is a button for google assistant that you can use to get assistance from Google.
Apart from that, everything is almost similar in both Chromebook and Laptop keyboards.
Security
Chromebooks works on Chrome operating system that is managed and updated by Google and it comes with automatic protection against viruses and online vulnerabilities.
Hence, you do not need any antivirus program to keep your Chromebook safe, as it provides automatic protection. Moreover, all of your data is stored online and protected by Google, so no need to worry about your data security as well.
Laptop operates on Windows or Mac operating systems and both are most popular and hence the chances of viruses attacks are more as compared to the Chrome operating system.
But why?
Because the windows operating system is the primary target of hackers, viruses, and online attacks.
However, Mac on the other side is the world's most secured operating system.
But if you own a Windows laptop then you would definitely need an antivirus program to keep your laptop protected from hackers, malware, viruses, and other attacks.
Storage
Chromebooks are specially designed for online use, so they come with only virtual storage such as Google Drive and Cloud storage. It offers you very limited offline storage and all of your files, photos, documents, videos will be automatically stored on your google drive. 
Because your data will be in cloud storage, it will allow you to synchronize your data all across the devices (Chromebook, phone, or tablet). You can easily access the data from any of your devices, any place at any time.
Moreover, if you store your data online and in case your device gets crashed or something happens with your Chromebook, don't need to worry about your data because it is stored on the web and you can easily access it using your credentials.
The laptop gives you the ability to use both offline and online storage, so it's your choice which method you prefer for storing your data. It has a hard disk or SSD which allows you to store files physically on your laptop and you can also use cloud storage such as google drive, Dropbox to save your files virtually.
If you use local storage to store your data and in case your laptop is stolen or damaged, then there are no chances of data recovery. Hence, the optimal solution is regularly back up your laptop data or use cloud storage such as google drive or Dropbox.
So laptop provides you with a choice for storage and in Chromebook, there is no choice as it only offers you cloud storage.
Which is Better a Chromebook or a laptop?
Now, you know what are the differences and similarities between Chromebook and laptop and what you can do with these two devices.
However, you might have confusion on which is better either a Chromebook or laptop?
There is no simple answer to this. It depends upon your requirements and how much you can spend on a device.
Chromebook is best if you're only looking for online usage and you are ready to rely only on Google web store and play store applications. And it will also provide you with a much faster experience, security, ease to use the interface at a very affordable cost.
The laptop is best for both online and offline use. It also allows you to download and install any sort of application or program that you want to run on your system. In case you want to run a particular application for your school, college, or office, then you should go with a laptop, a Chromebook does not allow you to run local programs or applications.
Spend quality time and figure out your needs.
The best way to figure out what device would be perfect for you is by asking these simple questions:
What tasks do you want to perform?
What specification you're looking for?
How much you can invest?
Which tools or software do you want to use?
Whether you want a device only for online use?
Once you figured out all these answers, you can easily decide whether Chromebook is best for you or a laptop.
Chromebook Vs Laptop: Pros and Cons
Each computing device, whether it is a laptop or Chromebook, has its own pros and cons. And before deciding which one is best, you should also know about its pros and cons.
Let's explore what you can do with a laptop and Chromebook and what you cannot do with these two:
Pros and cons of Chromebook:
Pros
Chromebooks are available at a cheap price as compared to laptops or computers. 
Chrome operating system is much faster and provides high performance and a smooth experience.
You can easily carry Chromebooks because of their lightweight and compact size. 
Perfect choice for online usage and you can easily access web-based and android applications.
Chromebook has long battery life and usually lasts for a working day. 
Fewer chances of virus and hacker attacks because protection is handled by Google. 
You can store data in the cloud, which is a more secure way for storage.
Chromebooks get automatically updated, hence there is no need for manual updates.
Cons
It does not allow you to download or install local or windows-based software. 
There is very limited local storage, as it only provides cloud storage.
It is not a perfect choice for offline tasks, because it is specially designed for online use and when your device is offline, you can't do much with a Chromebook.
It is not meant for heavy tasks such as gaming, animation, video, or photo editing. 
You can't install the full versions of Microsoft 365 apps on it.
Pros and cons of Laptop 
Pros
Laptops are designed to operate independently and are more capable of performing any sort of action.
It is convenient and provides you flexibility whether you're using it online or offline.
It is perfect for those who want to run their own dedicated apps for school, college, or office work as it allows you to run any sort of application and program.
It provides both options for storage such as local and cloud storage. 
A highly powerful laptop can handle heavy tasks smoothly like gaming, video editing, rendering, and many more.
You can use any browser such as Google Chrome, internet explorer, or opera mini. 
It allows you to add many more features to enhance the capabilities of laptops such as DVD, CD, and optical disks.
It comes with multiple ports, which you can use to easily connect external devices and accessories. 
Cons
Laptops are costly as compared to Chromebooks.
There are higher chances of virus attacks and online threats, so you need an antivirus program for protection against online vulnerabilities.
Laptops are slightly heavier than Chromebooks because of their heavy processors and RAM.
FAQ Related to Chromebook And Laptop
Can a Chromebook replace a laptop?
Well, it depends upon your requirements. A Chromebook is a budget-friendly alternative to a laptop. If you just want a device for online use such as you only want to use Google workspace or applications that are available on the web-store or Google play store then Chromebook can definitely be a perfect alternative as it costs you much lower than a laptop.
But if you want to install a particular application/software, want to use it more for offline use, or if gaming, video, and photo editing is your primary purpose, then Chromebook can never replace a laptop.
What can't you do on a Chromebook?
Chromebooks are based on the Chrome operating system, and it means you can't run windows or mac programs on these devices. You can only use a chrome browser and there is no way to use any other browser.
It does not allow you to download or install any local software and is not meant for gaming, video editing, photo editing. Chromebooks come with very limited storage, so you can't store anything like photos, videos, or any files on your Chromebook.
What is the life expectancy of a Chromebook?
You can continue using Chromebook once the automatic update gets expire but you will not get the latest security updates. Overall, the expected lifespan of a Chromebook is about 5 years from the date of release. 
Is Chromebook a good option for students?
A Chromebook is a perfect choice for students who primarily focus on using the internet for their day-to-day activities. It also allows you to securely store data on the cloud, which you can access all across your devices.
Chromebook Vs Laptop: The Conclusion
The operating system is the program that decides how the device works and what program you can run on it. The biggest difference between laptops and Chromebooks is the operating system.
Chromebook uses a chrome operating system that allows you to only run Google web store applications or play store applications.
On the other hand, laptop works on a Windows or Mac operating system that allows you to run any sort of program and application.
Chromebooks are particularly designed for online use, whereas laptops give you the flexibility to use online and offline as well.
Are you satisfied with the Google web and play store applications? Then Chromebook can work perfectly for you.
Want freedom with downloading and installing software and applications? Then you should go with a laptop.
We have compared Chromebook and laptop in very detail along with pros and cons. So go ahead, figure out your needs and what price you can afford, and wisely choose a perfect device for you.