On Snapchat, you might have seen users playing around with funny filters. Snapchat updates new filters daily to make our lives more exciting and fun.
One such compelling filter is the butterfly lens. The animated butterflies on this lens make your selfies and videos look dreamy! 
If you've ever wondered how to unlock those Butterflies Lenses on Snapchat, we've shared a step-by-step guide for you. 
This guide will be super useful to those Snapchatters who want to take their selfies to a whole new level.
But before we dig deeper into it, let's first clarify the basic question: What is a butterfly lens? 
What is Butterflies Lens on Snapchat?
The butterfly lens is one of the most popular and attractive camera effects on Snapchat. When you use this filter, you'll see your face is covered with multiple cute little animated butterflies. 
And not only the face; if your whole body comes inside the camera frame, you'll notice the animated butterflies, even in the background, floating around your body. 
In short, it gives your selfie lens a different look, making them more interesting.
How to Unlock Butterflies Lens on Snapchat
There are three super easy ways to unlock the butterfly lens on Snapchat. But before trying these methods, make sure to remember that you can use Snapchat lenses, filters, and effects only from a mobile device. 
Snapchat lens link
You can unlock the butterfly lens via a Snapchat Lens Link. Here's how you can do it: 
Step 1. Open the Snapchat app on your mobile device. 
Step 2. Open a friend's inbox that has already used the butterflies lens. 
Step 3. Ask your friend to go to the Lens, open their Snapchat app, and tap on the Share option. 
Step 4. Then, ask them to copy the share link of the lens and send it over to you. 
Step 5. Once you get the link, click on it, and it will automatically open. 
Now, you'll be able to use the butterfly lenses on all your videos and photos. 
Using Snapcode image
Another way you can get access to the butterflies lens is through Snapcode images. 
Snapcode is a QR code that differs from lens to lens. 
When you get a butterfly Snapcode on the internet or from a friend, save it on your Camera roll. You can scan those codes within your Snapchat account to use them later. 
To use the Snapcode image, follow the steps below: 
Step 1. Open the Snapchat app and click on your profile picture. 
Step 2. Now, tap on the Settings option on your profile page.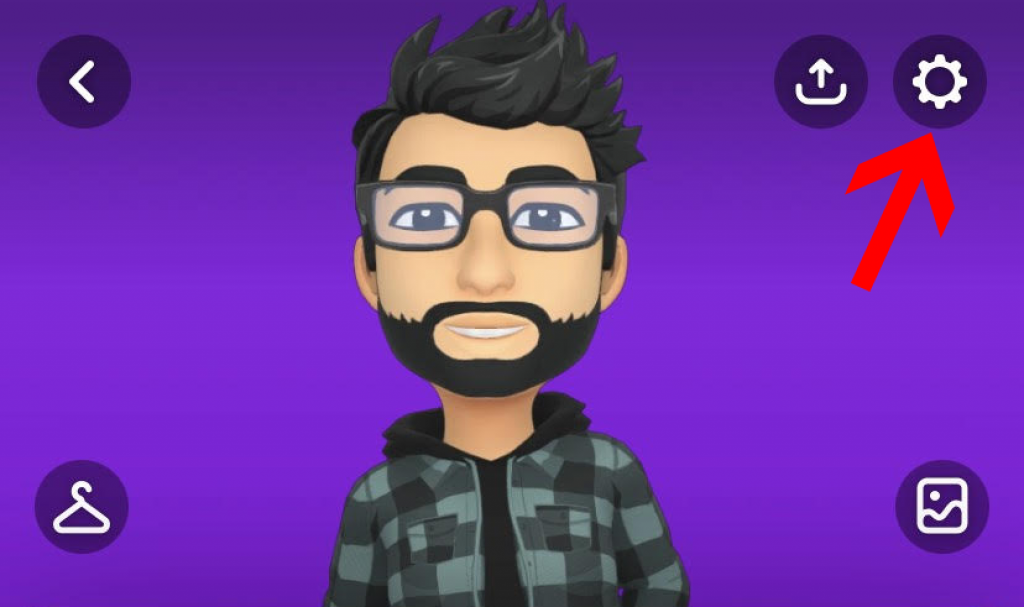 Step 3. On the Settings page, scroll down and find the Snapcodes option. Tap on the option.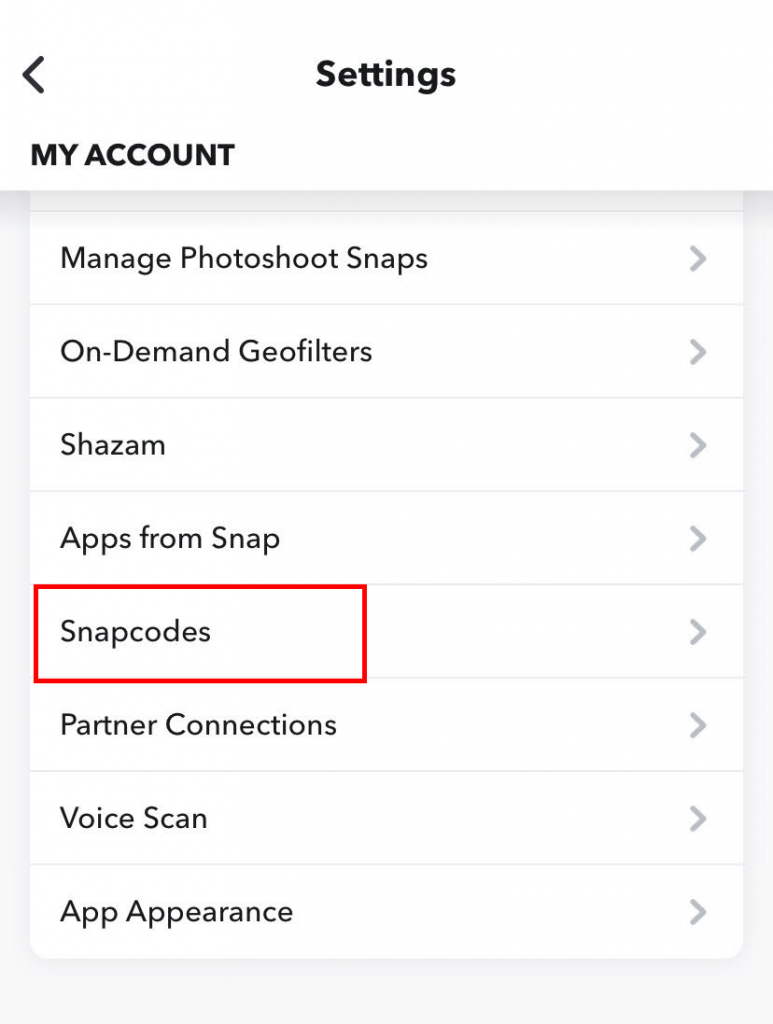 Step 4. On the Snapcodes page, select Scan from Camera Roll.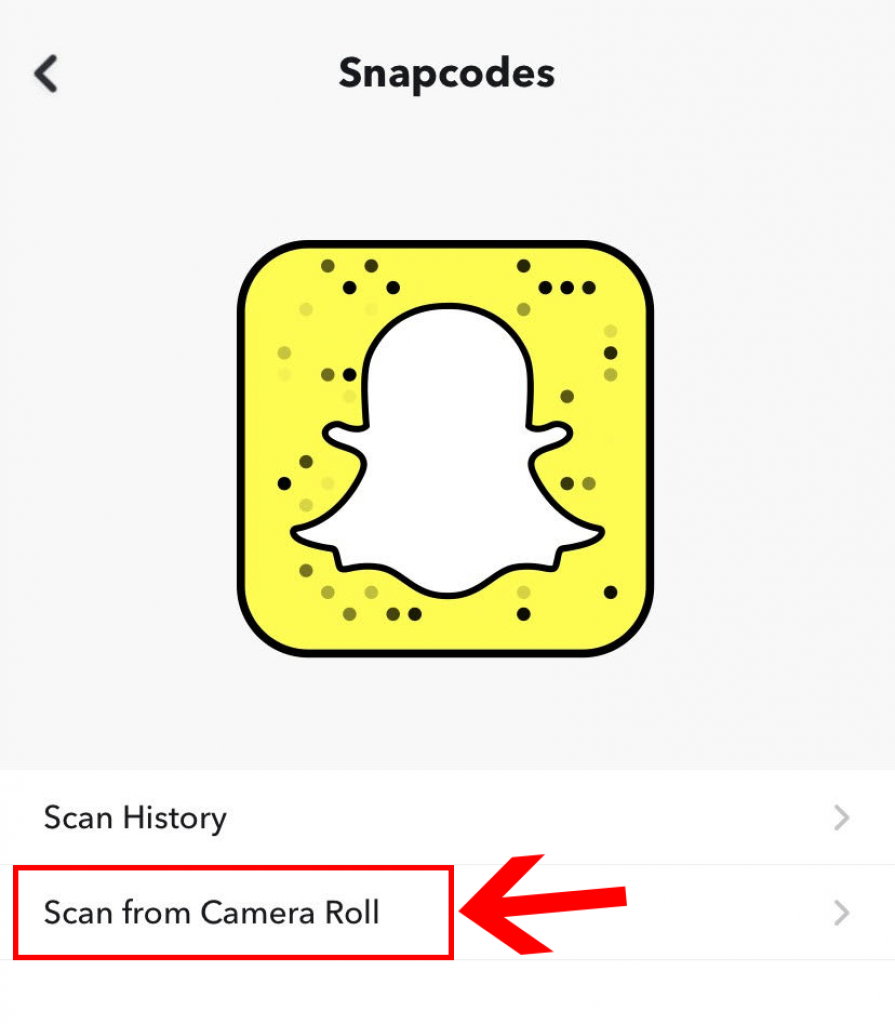 Step 5. Once the camera roll shows up, tap on the butterfly Snapcode image. 
Step 6. Once you've completed the scanning process, a notification will ask you to unlock the lens. 
Step 7. Tap on Unlock for 48 hours and apply it to your face. 
Search For Butterflies Lens Inside The Snapchat App
The easiest method to unlock the butterflies lens is manually searching for it within the app. Here's how you can do that: 
Step 1. Open the Snapchat app on your Android or iPhone device. 
Step 2. On Snapchat's camera screen, you will notice a search icon (magnifying glass) at the upper left side of the device; tap it to proceed to the next step.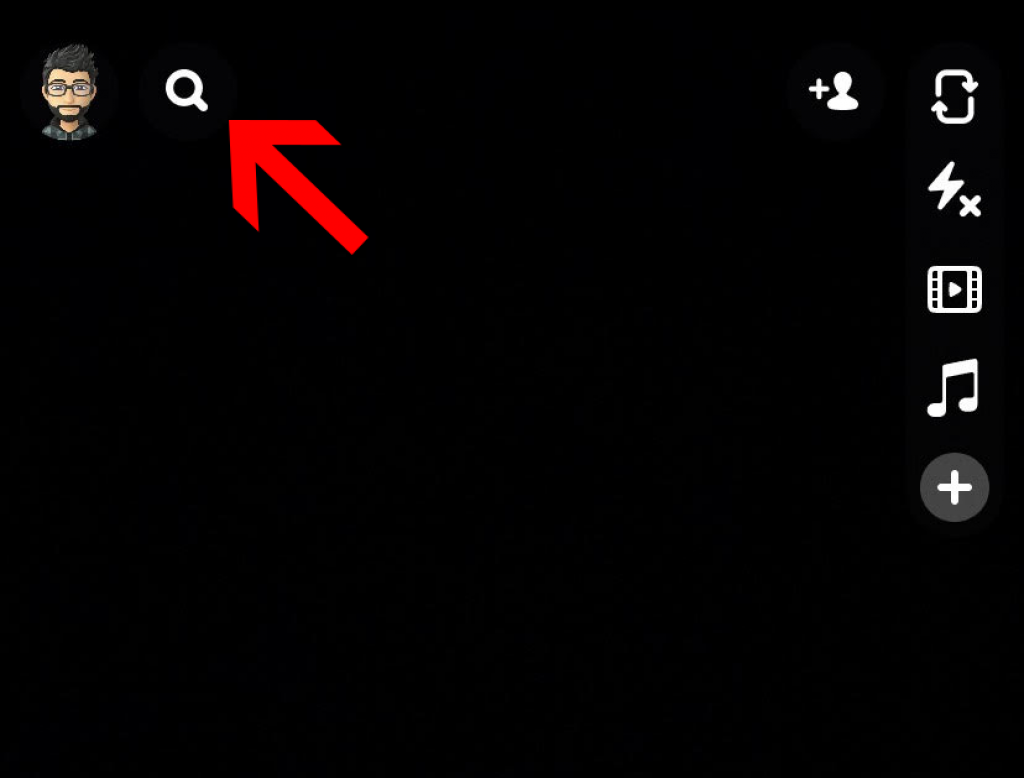 Step 3. After tapping the search button, type "butterfly lens" on the search bar. It will show you various filters, effects, and lenses.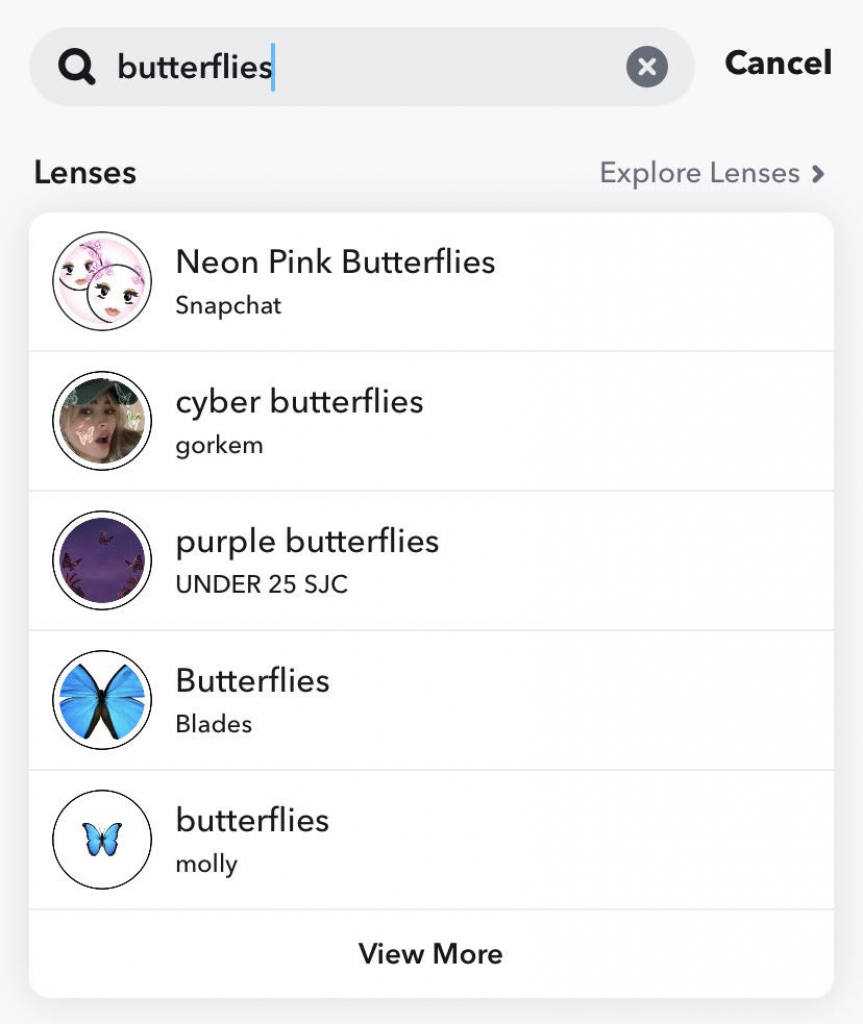 Step 4. Now, look for the butterfly lens according to your preference. You might find different butterfly lenses, so the choice is all yours. 
Once you've selected the lens, you can use it on your Snapchat camera. You can access these lenses from your profile anytime you want. 
Another alternate way you can search for the butterfly lens is using the "Explore Lense option": 
Open the Snapchat app. 

Tap on the camera interface, which will automatically display your normal Snapchat lenses and filters.  

Now right swipe all the filters until you see the Explore lens Options. 

Click on the option to see the lenses that come with the lens gallery. 

On the lens gallery, look for the butterfly lens and tap on it to use.

 
And that's it! Now you can click photos with cute butterflies floating around you!  
How Many Butterfly Filters Are There on Snapchat
There are over 50 butterfly lenses on Snapchat. 
You'll get access to all the butterfly filters when you search for the lens in the Explore search box. 
As Snapchat users can submit their own lenses, different variations of Butterflies lenses are added to the platform. 
Also, Snapchat constantly updates its app features, so you can expect to get more and more butterfly lenses in the future. 
How to Remove Butterflies Filter on Snapchat
You can remove the butterfly filter on Snapchat by opening the butterfly lens and tapping on the "i" button in the upper left corner of your screen. 
Then, a pop-up menu will appear on your screen with various options. Tap on the "remove lens" option to remove it from your app. 
Wrapping Up
We hope now you have a clear understanding of how to unlock butterflies lens on Snapchat.
If you want beautiful butterflies to float around you, go ahead and try one of these methods. And don't forget to let us know which method is more useful to you.