Snapchat is a fun app to share all your daily moments with your friends and family members. 
The part that makes it even more exciting is that you can take photos and videos with tons of filters and effects to make everything engaging.
However, to do that, you need to allow camera access on Snapchat. 
Some users face difficulties using Snapchat's built-in camera as they do not give camera access to Snapchat.
If you're not aware of how to give camera access to Snapchat, this post is for you.
In this guide, we'll show you how to allow camera access on Snapchat on both iOS and Android devices.
Why is Your Snapchat Saying That You Need to Allow Camera Access?
The entire concept of Snapchat is around sharing photos and videos of the stuff that you do in your daily routine. 
In order to do that, Snapchat needs camera access to record videos or take pictures. Without this permission, Snapchat or no other third-party app can access your camera.
If your Snapchat is displaying a message that you need to allow camera access, then most probably it's because you have disabled camera access for Snapchat (knowingly or unknowingly).
When you install the Snapchat app, the app asks you for camera access right away. Some users do not allow the camera access, and as a result, you get this error message. 
In other cases, users disable the camera access from the settings, which can cause this message to pop up on your screen. Overall, camera access is quite crucial for Snapchat to work, and if you do not allow it, you will see a message asking you for camera access. 
How to Allow Camera Access on Snapchat For iOS
If you're using an iOS device, then it's quite easy to enable camera access on Snapchat. 
Here are the steps you need to follow:
Step 1: Open iPhone and tap on Settings. 
Step 2: Scroll down and find the Snapchat app listed in the Settings section and click on it.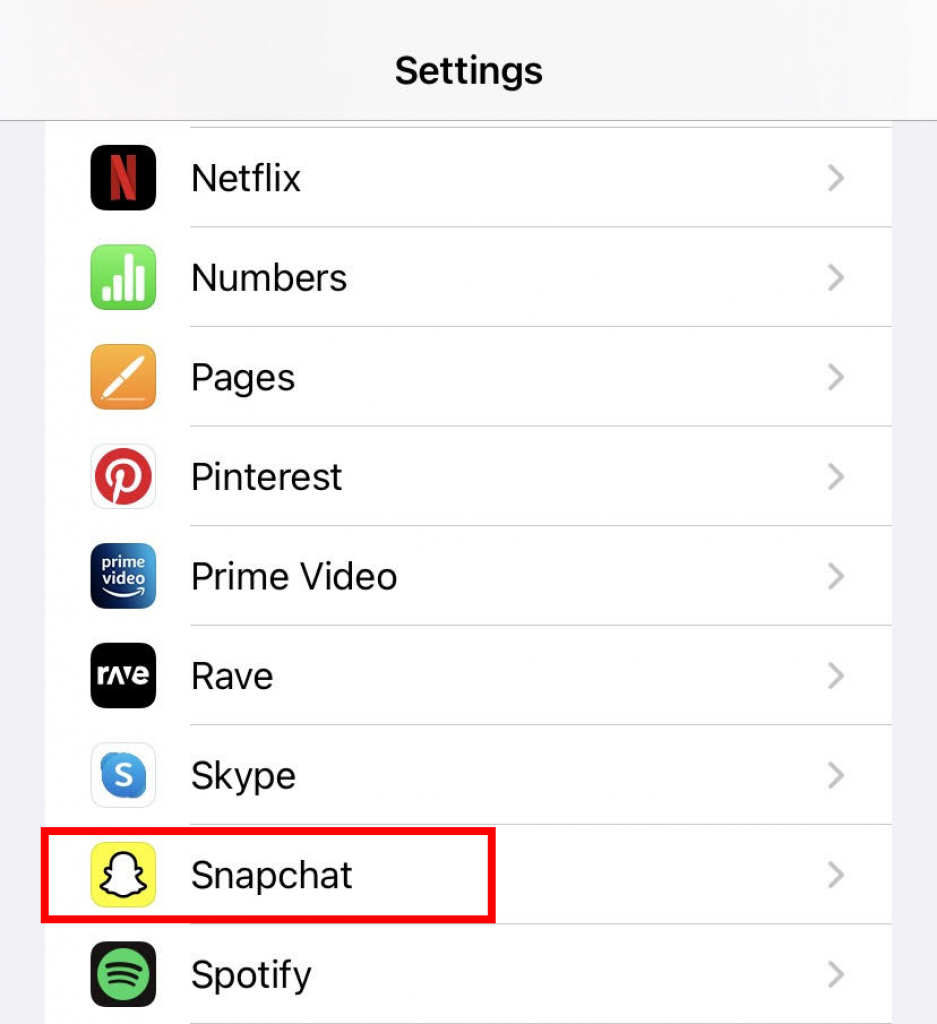 Step 3: Now, use the toggle to grant the Microphone and Camera access.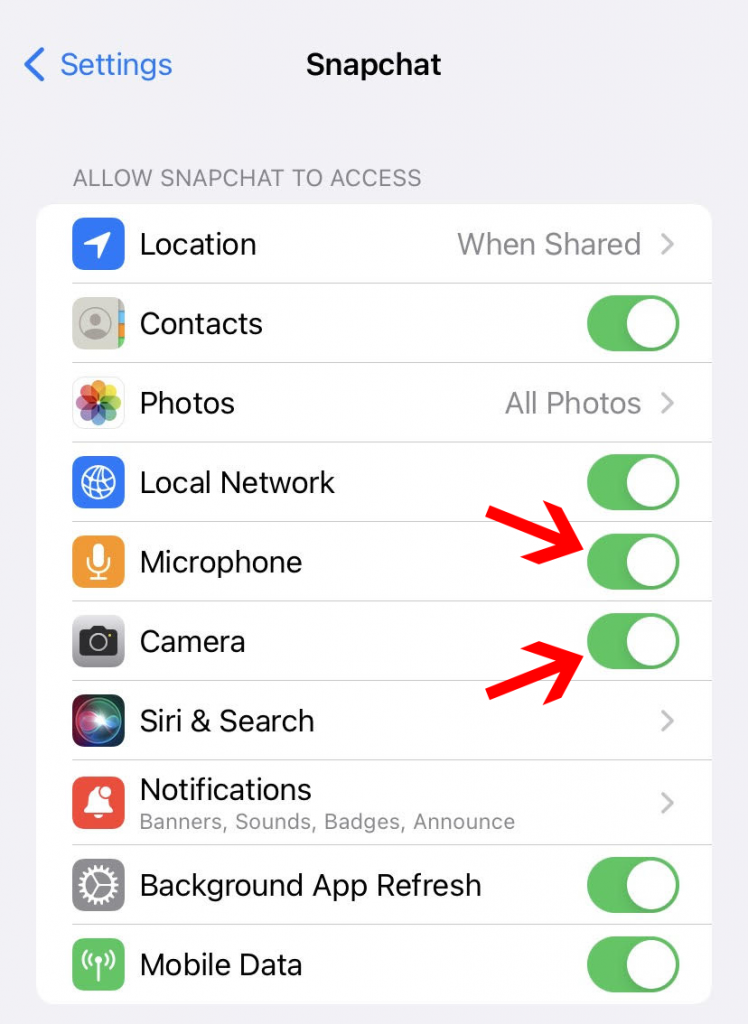 That's it! Now open your Snapchat again, and you should be able to use the Snapchat camera to take photos and videos without any problem. 
How to Allow Camera Access on Snapchat For Android
If you have an Android phone and Snapchat is asking for camera permission, here's how you can enable it:
Step 1: Open your smartphone, and open the Settings. 
Step 2: Scroll down and tap on Apps. 
Step 3: From here, scroll and find Snapchat, then tap on it.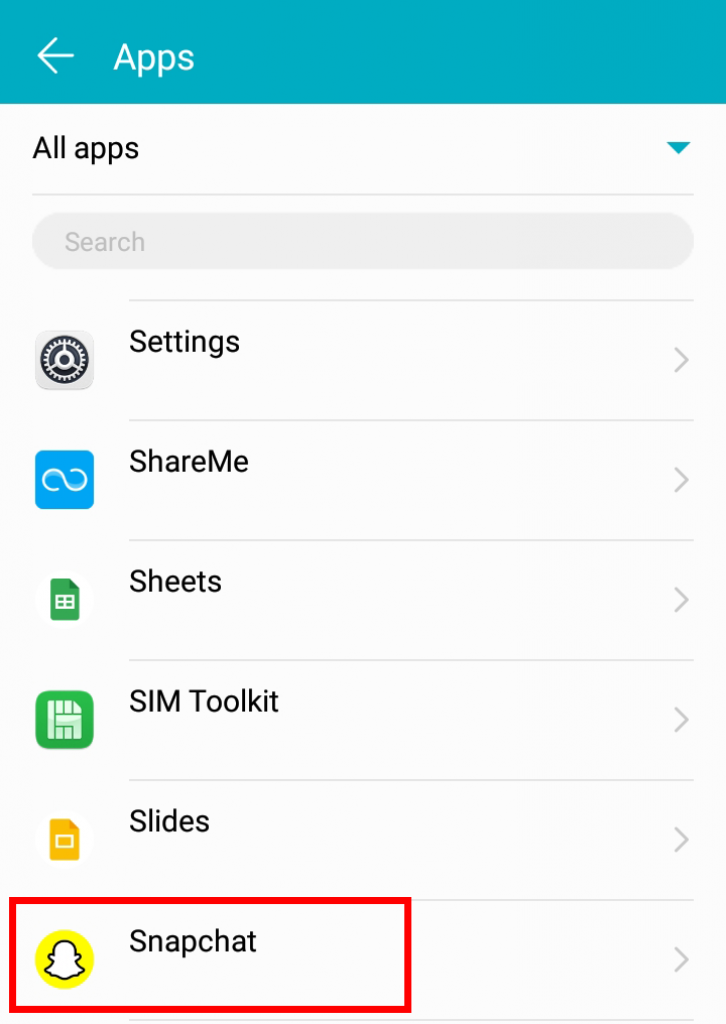 Step 4: Now Click on Permissions.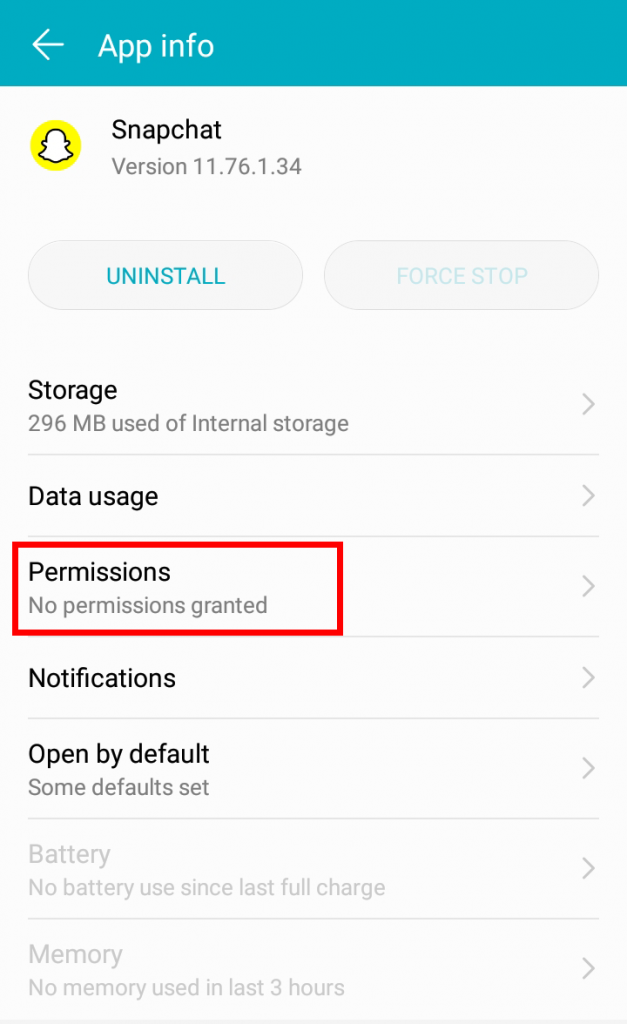 Step 5: Then you will see the list of permissions, tap on Camera first to grant camera permission, and then do the same for Microphone.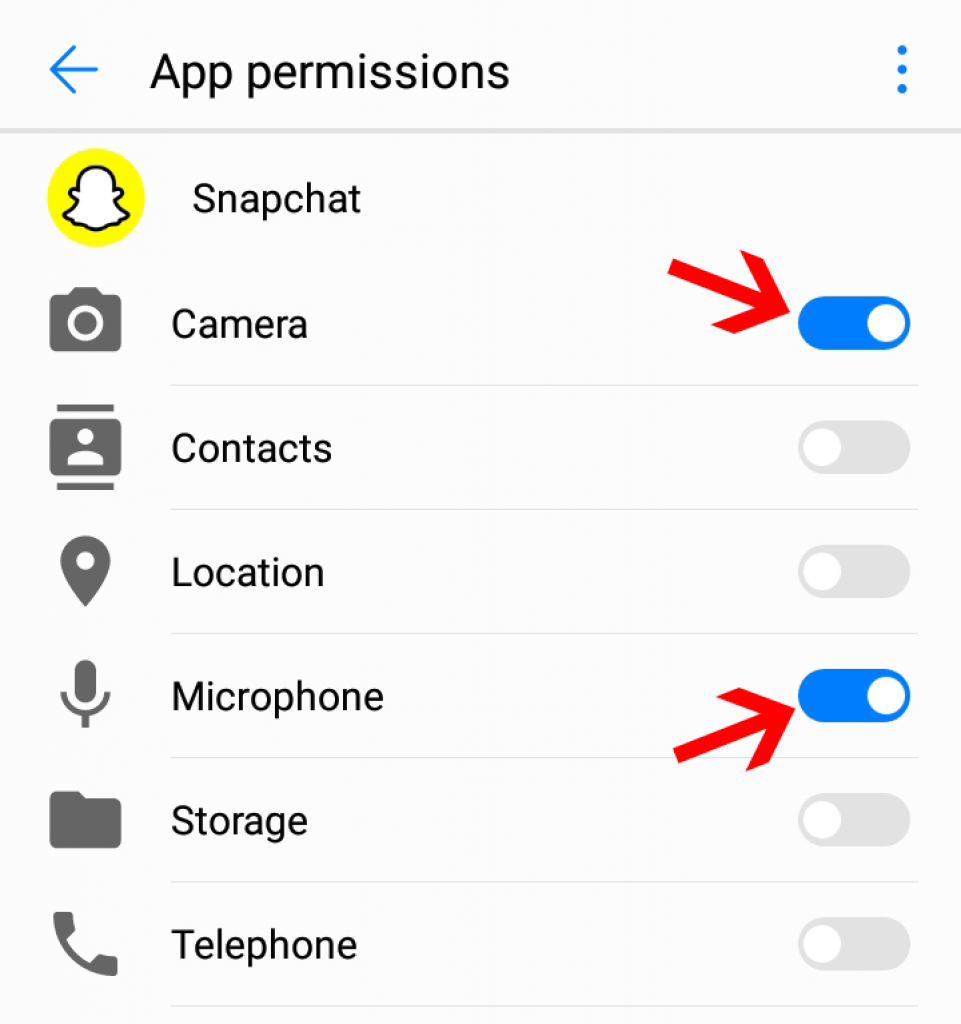 That's it!
You can now open your Snapchat app, record videos, and take photos easily. 
How to Allow Camera Access on Snapchat From Within The Snapchat App?
If you do not want to use the Settings on your smartphone to allow camera access for Snapchat, you can use the app itself to do that. Here is how:
Step 1: Open Snapchat. 
Step 2: Tap on your Bitmoji or profile icon in the top-left corner.
Step 3: Now tap on the gear icon in the top-right to open Settings.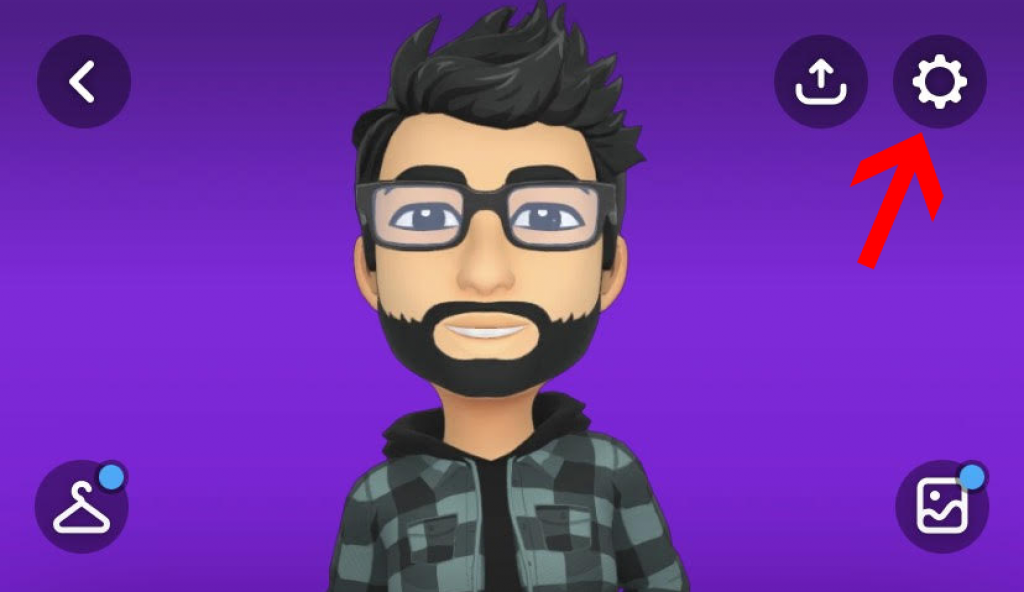 Step 4: Under ADDITIONAL SERVICES, tap on Manage. 
Step 5: Now tap on Permissions.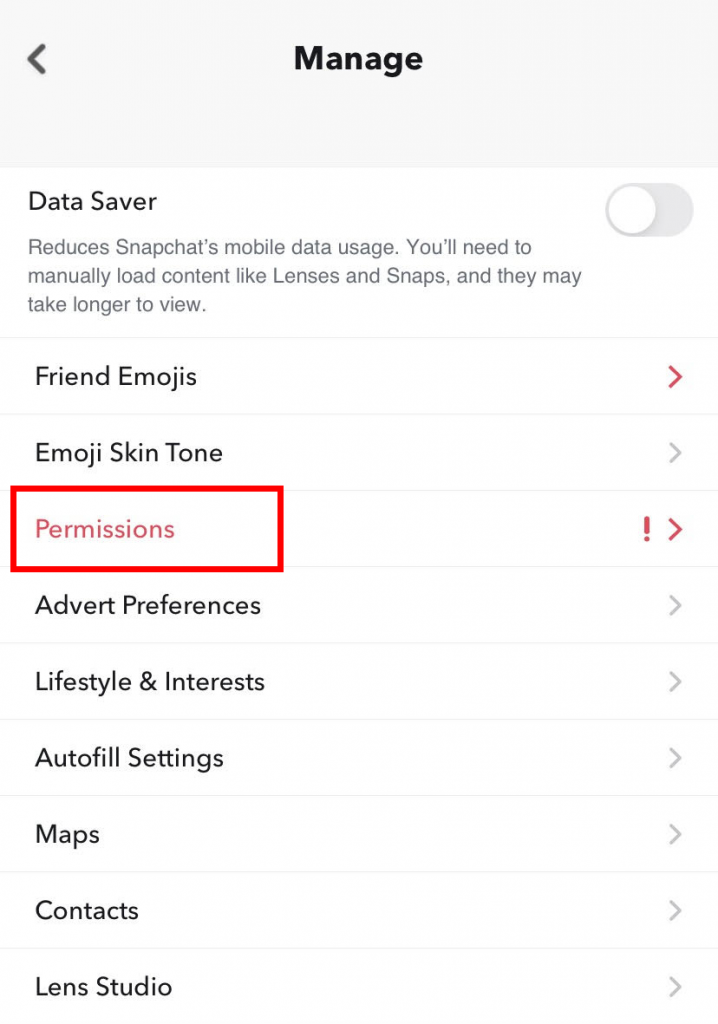 Step 6: Here, you will see all the permissions. Now click on Camera to enable it.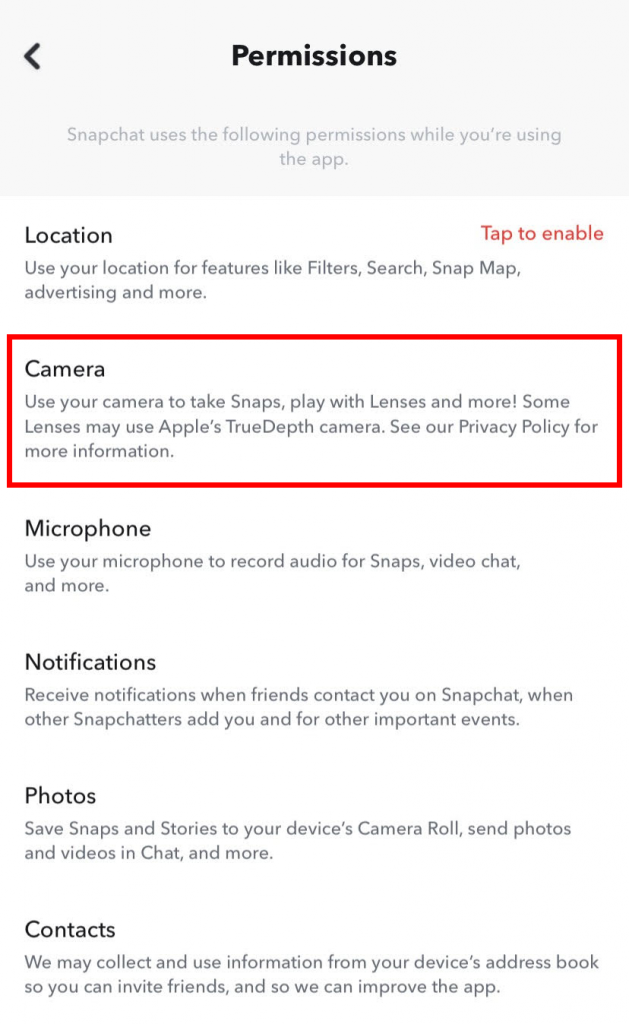 That's it!
Now you can seamlessly enjoy Snapchat on your device. 
Reasons Why Your Snapchat Camera Not Working
Camera Access not Given 
One of the main reasons why your Snapchat camera might not be working can be due to the denial of camera access. If the app does not have access to your camera, it won't be able to use it. As a result, the camera on Snapchat will not work. You can easily allow camera access using the methods mentioned above.
Snapchat Might be Down
Sometimes, there might be some technical error on Snapchat's end, leading your Snapchat camera to not work. If the Snapchat app is facing server downtime, then it won't be able to do its operations. You can check on the internet for any Snapchat outages or even check out their social media handles for any updates. 
Using Outdated Version of Snapchat 
In case you are using an ancient version of Snapchat, then there are very strong chances that the Snapchat camera won't open. 
Just go-ahead to the Google Play store if you have an Android phone or to the App Store if you have iPhone, search for Snapchat, tap on it and then tap on Update. This should resolve the issue for you. 
Outdated Mobile OS
If you have a very old device or your mobile OS is very old, then the Snapchat camera might not work correctly on your device. Snapchat often focuses on the latest devices and OS, which is why the support for older versions is minimal. If there is an update available for your device, make sure to download and install it.
Bad Device Settings 
In many cases, users found out that they had some device settings that were hindering Snapchat's camera. Screen time restrictions, child lock, app lock, and settings like this can cause issues with Snapchat's camera. Make sure that you disable them first, then use Snapchat. 
Hardware Issues 
If there is a hardware issue with the camera module or the Microphone, then the Snapchat camera won't work properly. You can try restarting your phone and then check the main camera app. If the main camera app is also not working, then you have to check for any hardware-related issues. 
Conclusion
So that's how you can allow camera access on Snapchat. 
The process is fairly simple. You can either use your phone's settings or use the Snapchat app itself to enable camera access. 
Allowing camera access is crucial if you want to use Snapchat properly. We hope this guide helped you resolve your Snapchat camera access issue. In case of any difficulty, feel free to reach out to us.