The Dogecoin cryptocurrency has undergone a wide range of success and exposure. It was invented in late 2013 by Billy Marcus and Jackson Palmer. One of Dogecoin's founders has branded the cryptocurrency's logo using a meme that features the typo word "doge" to describe a Shiba Inu Dog.
It started gaining popularity in early 2021, which was the first time that the per day volume of transactions reached above 50 thousand. This figure is significantly lower when compared to the transaction volumes of Bitcoin and Etherium. 
It also saw significant growth between January 28 and January 29. Its value grew by approximately 216 percent to 0.023535 U.S. dollars after Elon Musk, the CEO of Tesla, started talking about it on his Twitter account. 
Currently, there are more than 129 billion Dogecoin in circulation. The supply is far more than Bitcoin's 21 million maximum supply. 
And around 10,000 Dogecoin are affluent every minute as block rewards.
This increasing popularity of Dogecoin is also making its mining process more complex than before. As per the reports revealed by the miners, dogecoin miners are required to run a calculation multiple times during the mining process. More calculation requires more hashing power. 
Hashing refers to the amount of processing power that a computer generates to build a blockchain network: the more verified transactions that are 'hashed', the more cryptocurrency is being mined. The higher the number of miners mining the same cryptocurrency, the higher would be the mining difficulty for that cryptocurrency. 
This competition increases the use of computing power to mine a virtual coin. The mining of Dogecoin is increasingly profitable in 2021, reaching its all-time high since early 2018. If you are interested in starting your mining career, this blog would be the right place to start learning.
In this post, we're going to show you how to mine dogecoin and some other important questions around the mining process that you might have.
So without waiting any further, let's jump right in.
What is Dogecoin Mining?
Mining in the context of cryptocurrency is the process of extracting new virtual coins using computing power. 
In this mining process, the dogecoin miner receives cryptocurrencies as a reward. It is entirely a transactional process that involves the use of computer systems and cryptographic processes to solve complex problems. Subsequently, the miner gets rewarded for the task that he completes. 
However, the process of mining dogecoin is a bit different from that of other cryptocurrencies like Bitcoin and Ethereum. It uses the same Scrypt Hashing Algorithm that Litecoin uses. This relativity makes it easier to mine Dogecoin and Litecoin together at the same time. 
Some miners say that mining dogecoin is like a lottery. 
In a lottery, you need to make an effort to play. Similarly in mining, instead of you, your computer needs to put some effort. Some of your computer's core responsibilities involve checking transactions, using computing power to solve complex mathematical problems, and logical puzzles. 
Ultimately, dogecoin mining is the method of validating transactional blocks by deciphering a rational set of mathematical problems and feeding them to the dogecoin mining network with everyone connected on the network.
Is Dogecoin Worth Mining?
Mining Dogecoin can or cannot be worth it depending upon various factors. 
The most important factor in any mining profitability equation is the electricity cost, which acts as a fuel to the mining equipment. If you have access to a low-cost electricity supply, the mining process would be highly profitable for you. 
As per this report, dogecoin experienced a high rise in 2021, after the CEO of Tesla, Elon Musk tweeted about it. Most miners depend on renewable energy sources such as solar and hydroelectricity. 
Other than this, to start with dogecoin mining, you would need to have some hardware to easily mine dogecoin. The other big factor is, of course, the price of dogecoin concerning a miner's fiat currency or concerning Bitcoin (a prominent notion is that when Bitcoin goes up or down, many altcoins follow).
Note, dogecoin mining is profitable but if you take it as an investment choice that can make you an overnight crypto millionaire, you should not start mining dogecoin. One more thing, if you want to make a high profit, refrain from being a solo miner. 
Not only will it cost you more bucks, but you will also produce less satisfying results. So, it is always advisable to calculate the cost of electricity, equipment both hardware and software, and the rate of the coin as per your region's fiat currency before entering into dogecoin mining. 
Basic Requirements You Need to Mine Dogecoin
If you have already decided to start with the mining process, consider having these basic requirements. These are preliminary equipment that you will need whether or not you are a beginner. 
Super-Fast Internet Connectivity
The first thing you will need is a super-speed internet network for mining dogecoin on a computer through GPUs or you can also opt for dogecoin cloud mining. A miner would require an unlimited internet connection that never gets weak or goes in and out when mining. 
For instance, if your internet connection is slow and blinks in between, it will decrease your chance of getting block rewards as the other miner (who has super-speed internet) may solve the calculation faster than you.
Hardware Equipment
Although dogecoin mining can take place on any operating system, be it a Windows, Mac OS, or Linux system. If you are a beginner, basic machines are good to experiment with. In case of an intermediate miner, you would need to have more powerful hardware including GPUs and ASICs. 
This equipment is featured with a powerful hash rate and minimal power consumption. You can also choose other mining hardware, but make sure that your mining hardware should have a PSU (Power Supply Unit). 
Software
The Dogecoin mining software will depend upon your requirements, OS and Hardware. Here are a few examples of the prominent software that you can use for Mining Dogecoin.
If you have CPU Mining: CPUMiner by Pooler
If you have GPU Mining: EasyMiner is a good place to start if you are a beginner. 
For ASIC Mining: CGMiner and MultiMiner are the best-suited software for ASIC Mining. 
Dogecoin Wallet
The other important requirement you need to start mining Dogecoin is its wallet. Once you have mined the dogecoin, the wallet would be the place where you will hold the mined dogecoin. 
The wallet is compatible with all desktop platforms, including Windows, macOS, and Linux. A variety of wallets are available for holding cryptocurrencies. Remember to check the compatibility of the wallet before deploying it. 
How to Mine Dogecoin With CPU?
The simplest process to set up a dogecoin mining platform is with CPU Mining. You don't have to install any fancy drivers or applications for this. All you need to have is a piece of software, and a wallet to store virtual coins.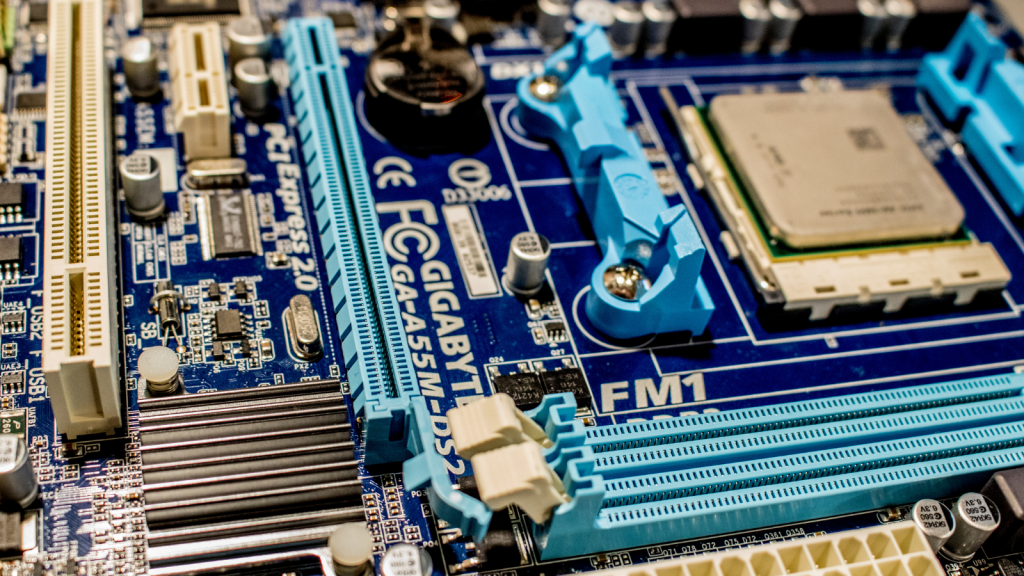 If you want to mine dogecoin with CPU, we are going to give you a step-by-step guide about how you can mine dogecoin with CPU. Therefore, keep reading. 
Step 1: Configure A Coin Wallet
In the case of wallets for Dogecoin, you can either go for Multidoge or Dogecoin Core. The difference between both of them is Multidoge is a light wallet, while Dogecoin Core syncs with the full blockchain, which makes it a bit heavy. 
You can download both of these wallets from the official Dogecoin website. Once you have set up the dogecoin wallet, copy your PDA (Public Dogecoin Address) to be used in the further step.
Step 2: Download XMRig From The Official Site or The Github Repository
These are the two links you can use to download the XMRig. 
Once the .zip file is downloaded, you need to extract it anywhere on your computer. 
Inside the XMRig folder, find the file usually named "pool_mine_example.cmd" and edit its content. 
After editing the file should look somewhere like this: 

If you look at the second line after -o, you will find the Pool URL. Here, all you need to do is, depending on your location, use one of the following URLs. If it doesn't contain your exact location, choose one that is closer to your location. 
USA: rx-us.unmineable.com:3333
EUROPE: rx-eu.unmineable.com:3333
ASIA: rx-asia.unmineable.com:3333
Then, in the third line, you will find your wallet's public address, or PDA (which you copied in STEP 1). Place it after the DOGE: and before the first full-stop ".".
The general structure of the address should be similar to this:
[COIN]:[Wallet Address].[workerID]#[Code to lower mining fee]
You can put any name you want to give to each computer in the "WorkerID" column, it will be easy for you to identify your computer using the name. 
The code after the # is essential. 
Why? Because if you mine using that code, the mining fee would drop from 1% to 0.75% (it creates differences). Use the code e4xd-wmzl.
Now, it's time to run the file as an administrator. 
At this point, you have already started mining Dogecoin. Let's do the last step. 
Step 3: Let's Track Your Mining Stats in Unmineable
Unmineable is a mining pool that allows the CPU mining process with RandomX and pays you in your preferred cryptocurrency.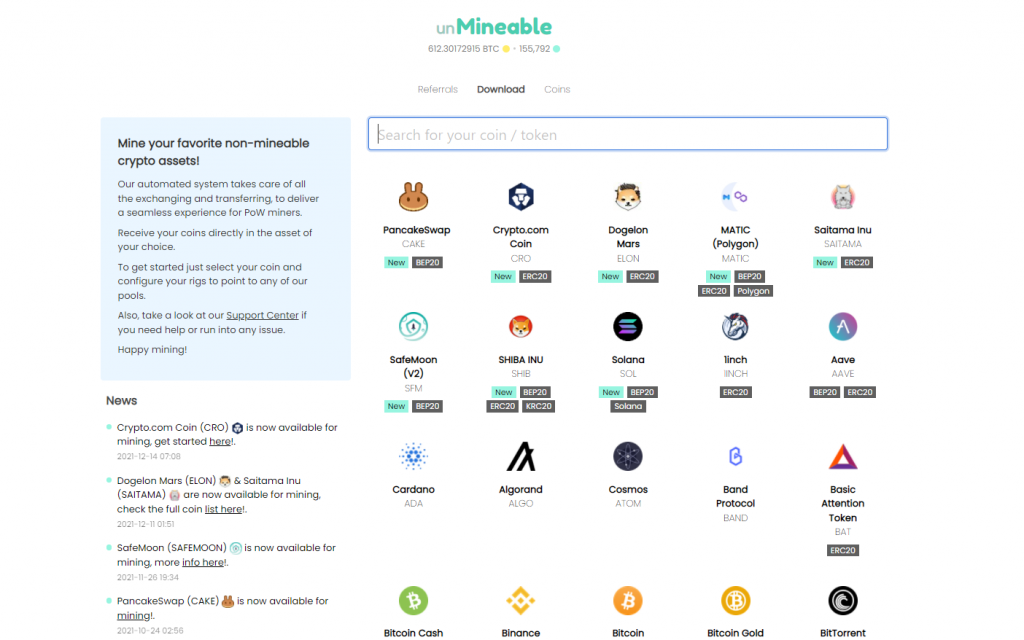 You need to create the address inside the XMRig Configuration File. 
Now, choose Dogecoin as your preferred cryptocurrency to get paid in. 
To check your balance, simply Log In To Unmineable > Dogecoin. 
After that, you need to select the tab "RandomX" and enter your address in the box that says "Enter your address."
Now, your balance will be visible on your account. You can request payment as per your need. 
How to Mine Dogecoin With GPU?
If you are more interested to know about "How to mine Dogecoin with GPU?", keep reading.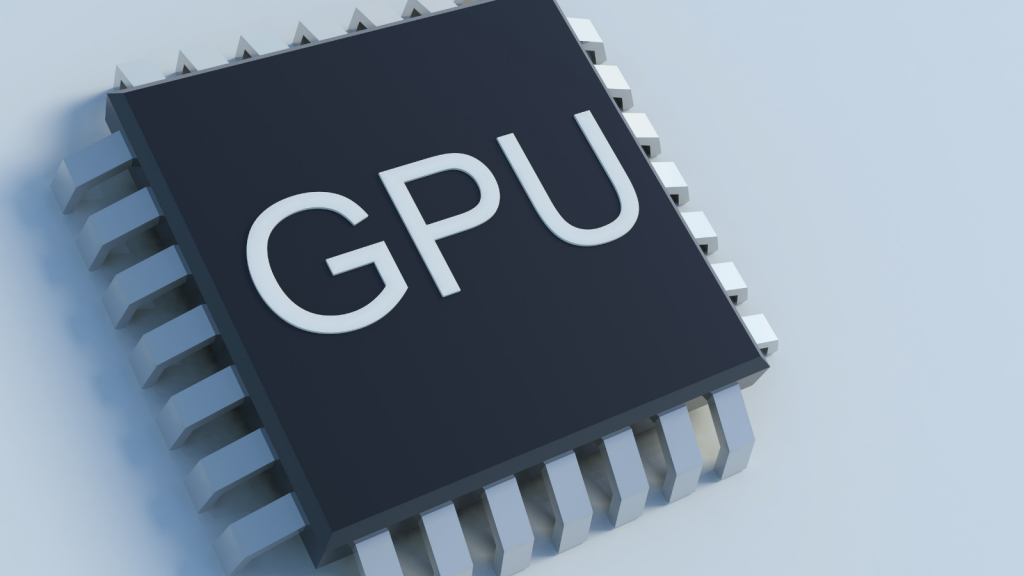 Unfortunately, in this ASIC era, you probably won't be profitable unless you have equipped a large number of GPUs. Even in such a case, buying ASICs would be a big bet for your buck. 
Now, if you still want to go with the GPU Mining process. Let's show you the right way to do it. 
Step 1
First, you can either set up a new GPU Mining rig or use whatever GPU your computer has. 
Step 2
Now, you need to install either CGMiner or CUDAMiner depending on your computer's graphics card. We recommend you to go with (CUDA for Nvidia and CG for AMD). 
Whether you select CUDAMiner or go with CGMiner, you will require the following: 
Stratum address 
Port Number 
Stratum is a coin mining protocol, and the Stratum address is something like a website's address. Here, instead of connecting to a website, you are connecting to a mining pool. 
Add this information: 
Your worker name: It is created on a mining pool site.
Your worker password: It is created on a mining pool site. It is different from the user password for the site.  
Your username for the pool site.
How to Mine Dogecoin on Android Device?
It may sound fascinating to be able to mine Dogecoin using your Android smartphone. But, unfortunately, this is not possible.
Why? As already stated, mining dogecoin requires high computing power. Android phones are not even close to producing the required power to mine dogecoin. 
If you still want to mine dogecoin with your Android Device, you can find various Android applications that can help you mine dogecoin. Some applications like Coin Miner Pro work well on Android for mining purposes. 
It is lightweight and can be easily operated on any android smartphone. With that said, keep in mind, this kind of application can overheat your android device, depending on its capabilities. 
Ultimately, this is not a profitable way of mining dogecoin due to its low computing power and time consumption. 
To get started with Android mining, all you need to do is: 
Step 1
Download the Dogecoin Mining App from the Play Store. 
Step 2
Login to the App using your credentials (sign up). 
Step 3
Read and follow in-app instructions before you start the actual mining process.
Step 4
Keep a check on the heating state of your phone. Stop the mining if you find your phone is heating over a certain limit.  
Cloud-Based Dogecoin Mining
Cloud-Based Dogecoin Mining is mining without actual mining.
Let me explain.
In this method, you rent computer power from a huge data center for a certain period (either monthly or yearly fee). It's mined at the center and then your share is transferred to you at a certain interval. 
Ultimately, in dogecoin cloud mining, you do not need to own anything. There are specific cloud mining pools that you can enter, all of which support Scrypt-based mining for a certain mining fee. Eobot, Genesis Mining, and NiceHash are some of the mining pools to join.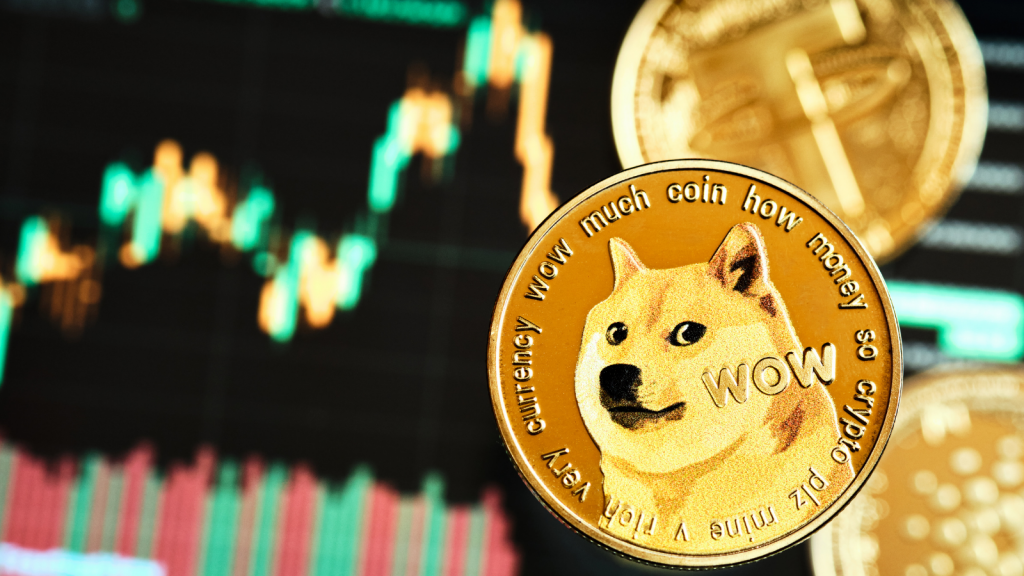 But who should use Cloud-Based Dogecoin Mining? 
Anyone who does not want to commit to hardware or management required for the mining process. 
But there is one drawback with Dogecoin cloud Mining that almost every contract gets time-locked. 
The ROI can go significantly low if the price of Dogecoin decreases and the cost of your mining and electricity supply increases.
How Many DogeCoin Can You Mine in a Day?
As per the calculations made by one report, 93.71221126 Dogecoin can be mined in a day with a mining computing power or hash rate of 2,200,000.00 KH/s, a block reward of around 10,000 Doge, and a Dogecoin mining difficulty of around 4,722,591.45. 
In a thread on Reddit, we found out the person mining Dogecoin with CPU and can generate 50 Dogecoin per day with low difficulty. 
But this thread is very old. Now, a lot of things have changed. As per the difficulty, mining method, and block reward, a miner gets a certain amount of Doge after mining for a significant amount of time. 
Conclusion
By now, you have already understood how you can mine dogecoin using different mining methods. As far as our recommendation, we would suggest you go with the GPU Mining process.
In GPU Mining, you can attach a large number of GPUs to enhance your overall mining power. As said, you can either go for a new GPU or continue with the current one you have on your computer. 
Because the CPU mining could be less powerful and can give an edge to other miners mining on the same network. 
Android mining has the least chance of being profitable due to its negligible hash rate or computing power. 
Dogecoin is one of the most popular virtual coins in the world. Elon Musk has been the most influencing personality for the growth of Dogecoin. If you have made up your mind to start the Dogecoin mining process, start learning more about it from today.