It is a sheer excitement to install different-different apps on your iPhone. 
But have you ever faced trouble finding your desired app in the crowd of other apps on your iPhone's home screen? We are sure that you would often have that kind of feeling. 
The iPhone's home screen becomes more cluttered when you are using it with a higher storage capacity. Although the entire process of onboarding new apps on your iPhone is fun, can't deny the fact, they make the home screen chaotic and disorganized.
With the help of the "Hide" feature in IOS, you can camouflage those apps that you do not use very often. However, many IOS users do not know that their iPhones' can literally solve their own iPhones' problems. 
Though, in this post, we're going to show you how to hide apps on iPhone within a few seconds. 
So without wasting any further time, let's dive right into it.
Can You Hide an App on Your iPhone Without Deleting it?
Yes, you can hide an app on your iPhone without deleting it. Unfortunately, iOS does not hide an app completely on iPhones. 
Though, it is easy to hide an app or make it unsearchable on your iPhone. This way, you can secure your privacy without deleting the app from your device.
Also, you can create an illusion for others using the 2nd method, which we are going to share later in this post.
How to Hide Apps on iPhone?
There are two ways to hide apps on the iPhone. Choose any one of them. However, you can also use both of these ways at the same time. 
Method 1: Hiding an Individual App on iPhone. 
Step 1
Press and hold an app till a new pop-up appears. Then you will find multiple options such as "New Search", "Edit home screen" and "Remove App".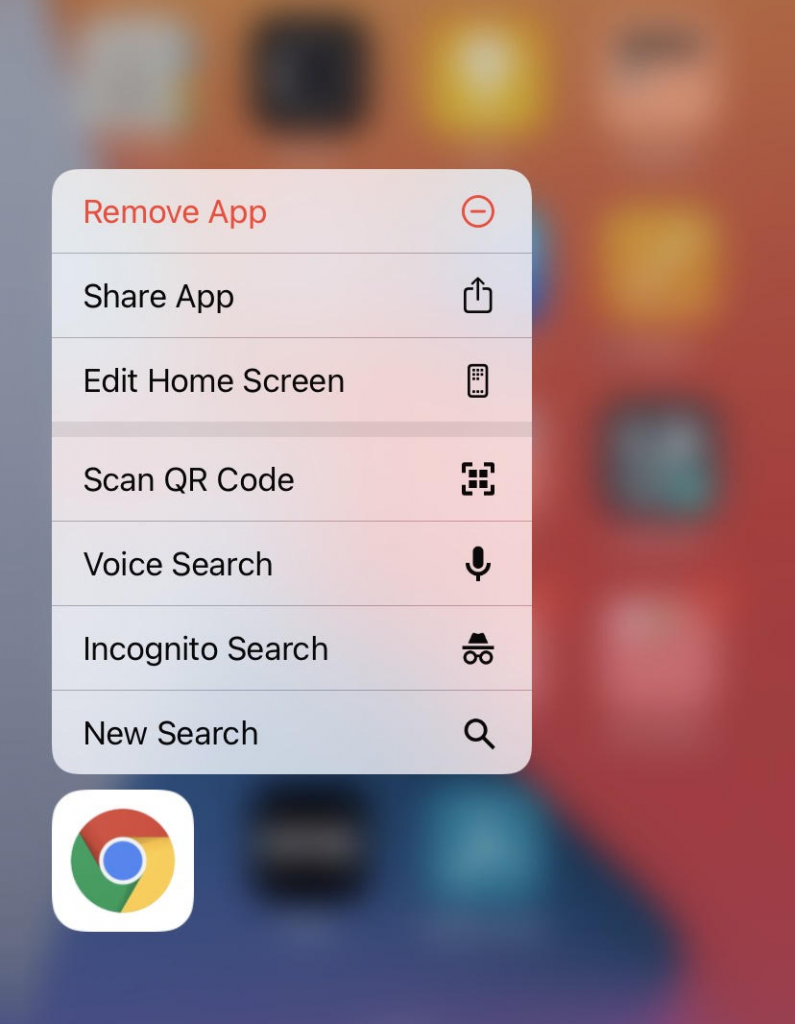 Step 2
Choose the "Remove Apps" option. Again, a new pop-up will appear asking whether you want to "Delete App", "Remove From Home Screen" or "Cancel'.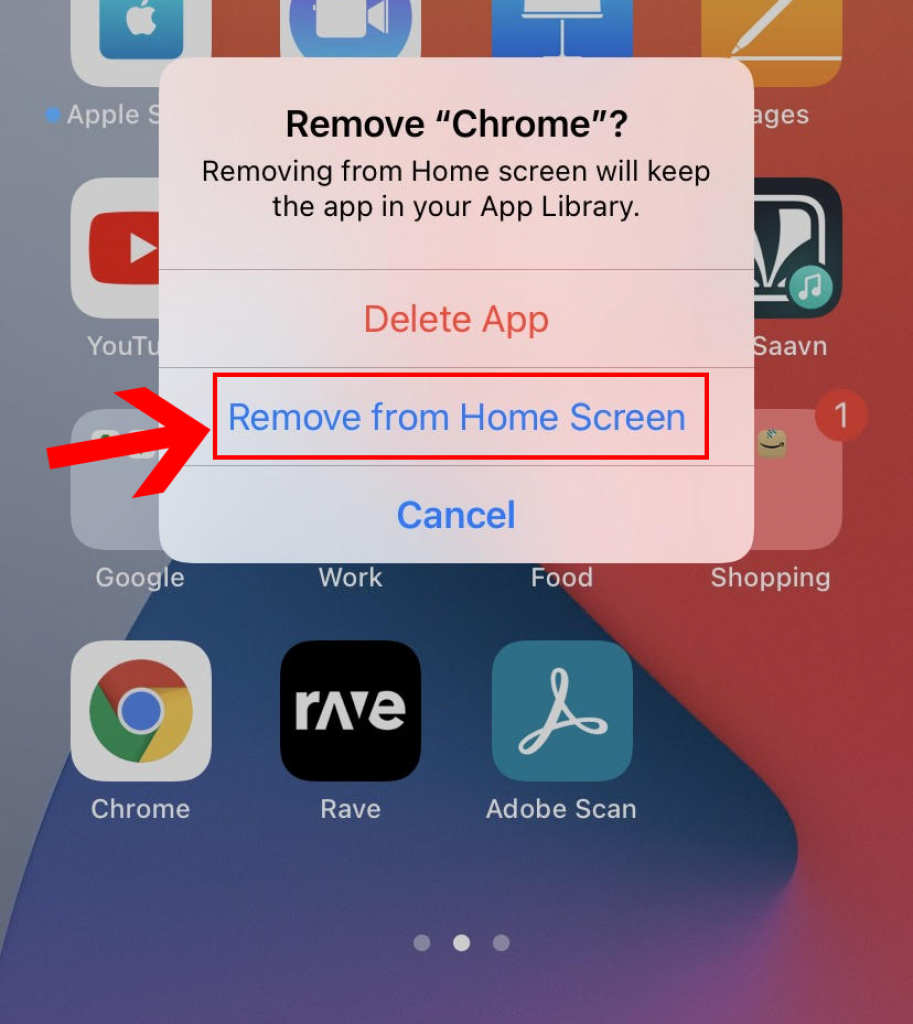 Step 3
Click on 'Remove From Home Screen'. Hurray! The app is hidden. 
Method 2: Hiding Apps In A Folder
Step 1
Swipe 'left' to visit the second or third home screen. Obviously, you cannot make a folder on the first page. 
Step 2
Once you are on the right home screen, press an app that you want to hide until it starts jiggling. Ultimately, you need to make it dance without music.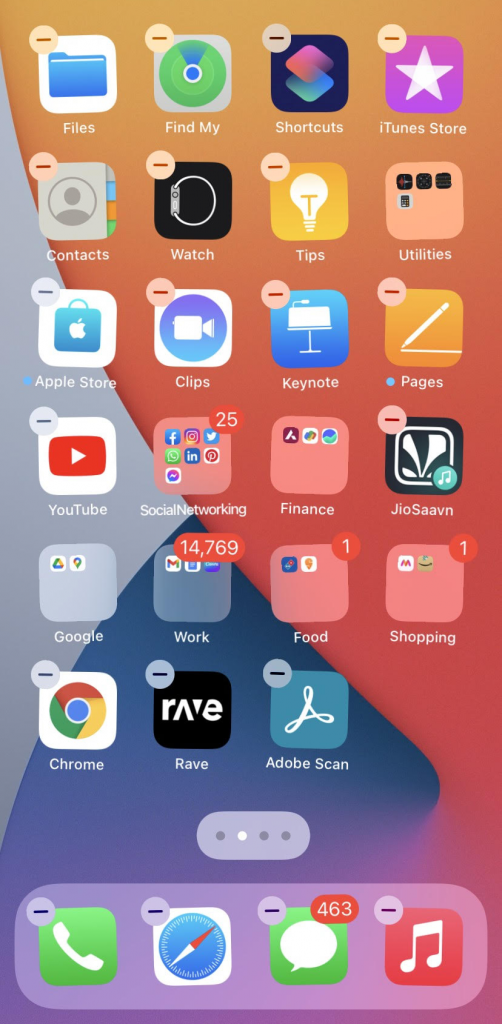 Step 3
Create a folder by selecting apps (if you wish to hide more than one app). Select every app that satisfies your level of privacy. 
Step 4
Don't have a folder? Drag one of the vibrating apps towards another app, and a new folder will be created automatically. 
Step 5
Open the folder and hold an app again till it starts jiggling. Hold the jiggling app and push it to another screen by swiping it to the left or right. 
Step 6
This step does not hide the app completely, but it makes it hard for anyone to find it. You can make 15 such screens to hide an app using this procedure.
How to Access The Hidden App on iPhone?
Once you have hidden an app on the iPhone, the question arises, how to unhide the app on iPhone? 
It's simple to access hidden apps on the iPhone. You can access the hidden apps with the help of the App Library. 
All you need to do is swipe to the right through all your home screens. A search bar will appear to search the hidden app you want to access.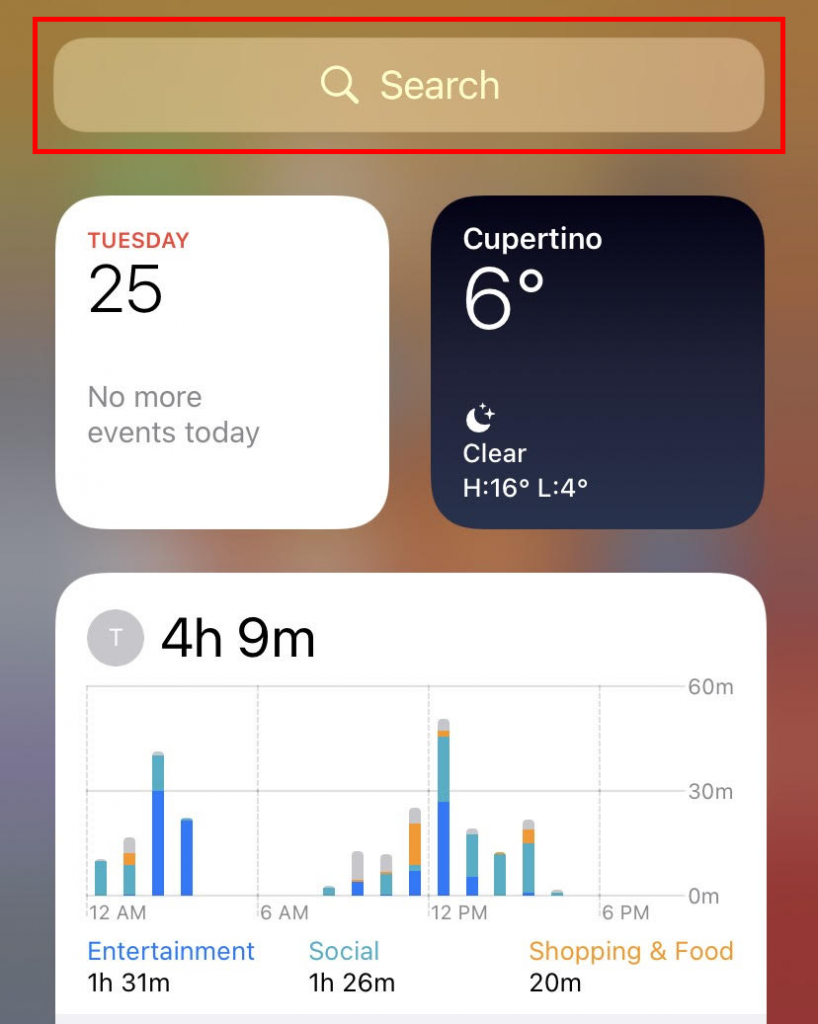 How to Hide a Full Page of Apps on an iPhone?
If you want to hide a lot of apps at once, hiding a full page of apps on an iPhone will be more convenient than hiding them individually. 
Want to hide a full page of apps? Follow the steps further:
Step 1
Press and hold any empty area of your home screen till all the apps start vibrating. You can also hold an app to do the same thing. 
Step 2
Then you need to tap on the scrolling tabs (….) that appear at the bottom. You can see these dots right above your iPhone's dock. 
Step 3
Now, a collection of pages appear in the form of tabs. All you need to do is uncheck the page you would want to hide and click 'Done'.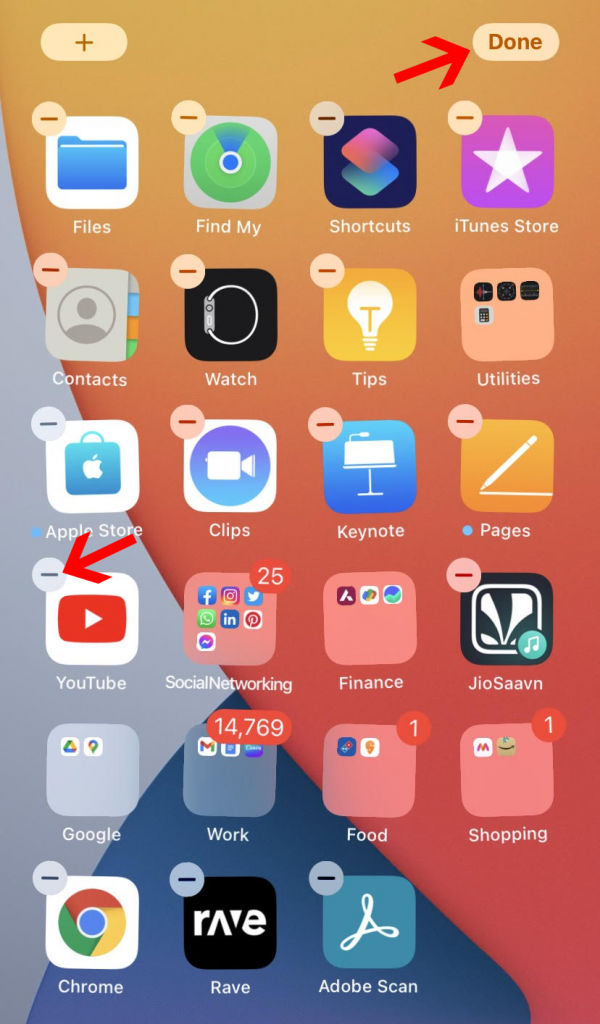 Step 4
Want that hidden page back? Repeat the similar process: check the unchecked page, and click 'Done'.
Can You Hide Pre-Installed Apps on iPhone?
Mostly, Apple allows users to hide apps that come pre-installed on their iPhones. You can hide these pre-installed apps in the same way as you do with other third-party apps. 
Does The iPhone Have a Secret Folder?
Yes, the iPhone has a secret folder to store different forms of content. Although it is not password protected, users can use it to hide their private media. If you want to create a secret folder on your iPhone. Follow the steps below:
Open the file manager app on your iPhone.
Find the option to create a new folder.
Name the folder as per your wish.
Transfer the files or documents to this folder.
Navigate to the file manager and hide this folder.
Conclusion
Using the "hiding" feature can help you save sneak peeks on your private apps by random people. This feature is also helpful in case you are using an online payment application. You can simply hide that application using the folder method and use it as per the need. 
Also, the most important thing, if you have children, you can hide games from them or anything you see fit. Although the new IOS update will change some features, these reasons will remain the same for a long time.
Some people think that they cannot hide an app on the iPhone because hiding an app on the iPhone is equal to deleting the app. But there is always a way to do things and the only thing to do is to search. 
With the help of this article, we have tried to share the knowledge with you in the same manner. Ultimately, we hope that you have learned the right way to hide your important apps on your iPhone device.